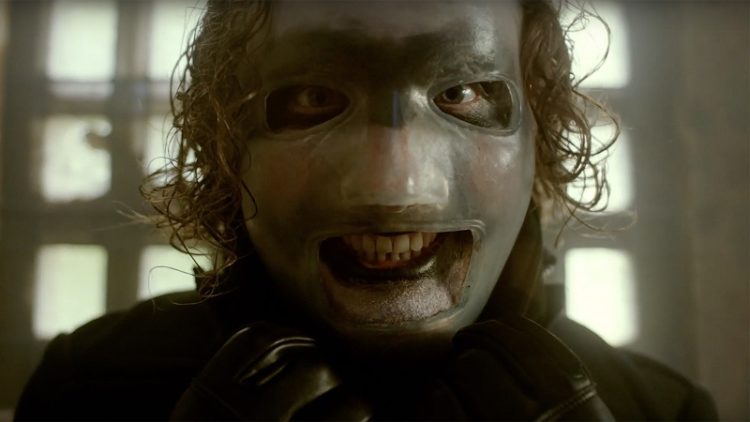 After receiving a lot of criticism on his new SLIPKNOT mask, Corey Taylor said that he is not planning to change his mask.
Responding to a fan on Instagram, the singer explained why he'll never change it:
"I love how much your mask is seriously wrecking heads," says @mandis_world02. "Personally, I like it. You've achieved what you set out to do….f*cking loving it!!"
"That's exactly why I'll never change it," replied Corey, "because it bothers SOOOOOO many people."
In a recent interview with Kerrang!, Taylor explained his new mask was made to "f*ck with people."
"My vision was about trying to create something uncomfortable – not only for me to wear, but for people to look at," said Corey. "I wanted it to feel like it was something that was created in someone's basement – something that was made specifically to f*ck with people.
"It's the representation of public opinion turning on a dime – they want to tear people down for the way they live, even if they don't really know them. It's been liberating to embrace that side and be like, 'F*ck you. I really don't give a sh*t what you think about me, so here's this!'"
SLIPKNOT will release their sixth studio album, We Are Not Your Kind, on August 9 via Roadrunner Records.