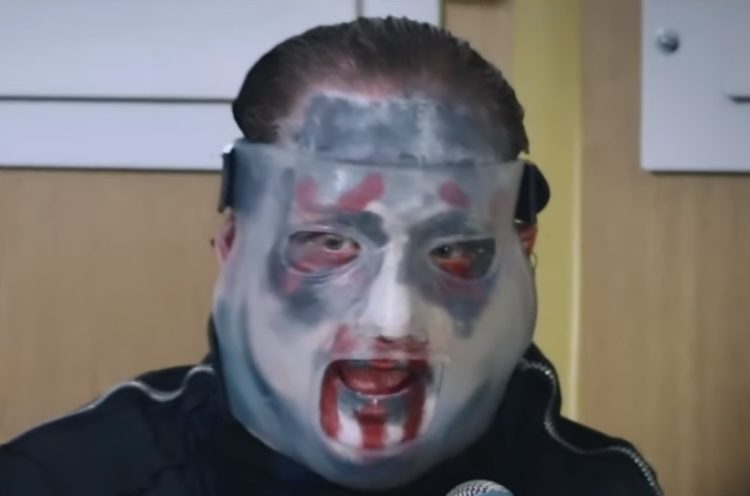 In a recent appearance on Marshall Podcast, SLIPKNOT and STONE SOUR frontman Corey Taylor revealed when he would call it a day as an artist.
"It's when you stop caring that you should stop. Period," Corey said. "Because you're not doing it for the same reasons that you started doing it in the first place.
"I talk to fans all the time and they're, like, 'What's your motivation for doing this?', and it's the same since I was 13. It's because I love doing this, I love doing music, I love making music, creating it.
"The money's gonna come and go," he added. "If I wanted to make money, there's a host of different jobs that I could do just to make money. This isn't about that, there's something deeper. I'm glad I get to make money doing this, but it's not about that for me, it's about the next one."
When asked if there have been moments where he lost sight of that bit, Corey responded: "Only when I was drinking. And it wasn't because of the music. Like, I was still committed to the music, but I was so out of it that it took me out of myself, so I can't even include that because it wasn't me at the time.
He continued: "I also know that one of the things that I realized and what actually encouraged me down the road of sobriety was seeing how bad my voice was sounding, how bad my creative level was at. That was a huge piece in me, calling it a day on that sh*t."
In March, SLIPKNOT announced the departure with Fehn after he filed a lawsuit against his band members over unpaid loyalties.
In his lawsuit, Fehn claims to have always been told that the money from merchandise and touring is funneled through one sole company that splits profits and pays the members of the band. However, Fehn claims he recently discovered that his bandmates have set up several other SLIPKNOT-affiliated business entities in different states that appear to be collecting money from the band.
SLIPKNOT released their sixth studio album, We Are Not Your Kind, on August 9 via Roadrunner Records. Album was once again recorded at a Los Angeles studio with producer Greg Fidelman, who engineered and mixed SLIPKNOT's 2004 album Vol. 3: (The Subliminal Verses) and helmed 2014's .5: The Gray Chapter.