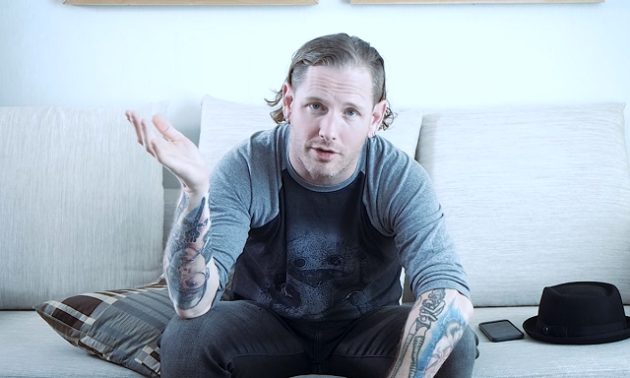 In a new interview with Metal Hammer, SLIPKNOT and STONE SOUR frontman Corey Taylor talked about the weirdest day job he ever had.
He says: "I guess it would have to be the p*rn shop. There were definitely strange things afoot at the p*rn shop. [Chuckles] I worked there for three and a half years. I saw some serious weird stuff go down – some good, some bad, all weird."
He was also asked to single out the best and worst love-related experiences he's had, to which Corey replied:
"The worst experience – a long time ago, I broke up with a girl because she had cheated on me. And while I was at work, she broke into my house and she stabbed up my bed and tore up all these poems I had written her and broke all these flowers and sh*t and left it on the bed with knife stabbings.
"I was like, 'Uhm… Okay… That's disturbing…' Thankfully, she never came back. [Laughs] Yeah, it was gnarly. The greatest – besides meeting my wife, I guess I would say just the love I have for my kids. It's a different kind of love you just can't explain – it's so strong, it never goes away."
You can watch the interview below.