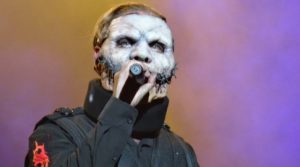 When you decide to have music as an important part of your life and to live on it, things might get a little awkward due to time and other limits it imposes to your life. Many musicians had weird jobs before their careers took off. Corey Taylor is just one more. Take a look at what he told Let There Be Talk:
"I never really had it pretty good. I grew up poor, I was homeless for a while. Even after I got into my 20s and whatnot – hard keeping jobs and being a musician."

"I did roofing and siding for a while. But then I was like, 'This ain't for me.' And then I worked in restaurants… The best job I ever had, three and a half years – I was a sales associate at a p*rn shop. And it was the f*cking best gig. I didn't clean any fluids."

"Yeah, the Adult Emporium. It's not there anymore, it got bobbed by another place."

"Dude, that's another book I'm gonna write. From the moment I started that gig until the day I left… I wrote all the lyrics for the first Slipknot album [1999's self-titled] in there. Because I worked from midnight to eight, which is the best time to work.