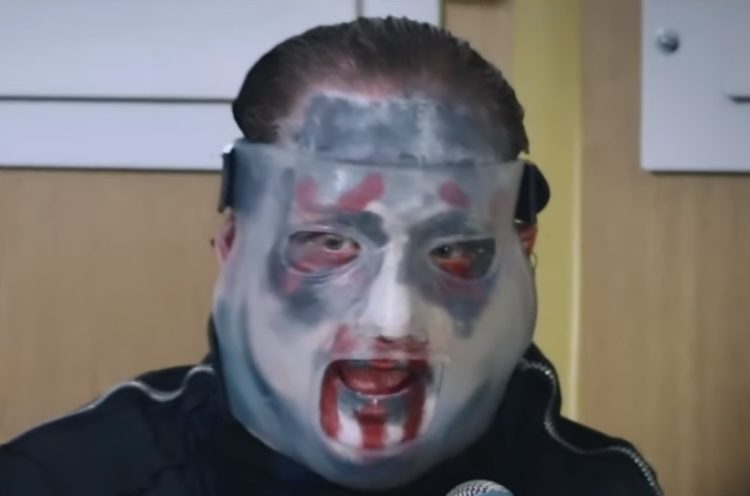 SLIPKNOT frontman Corey Taylor was recently interviewed by Vulture.
When asked what kind of work goes into keeping friendships and business partnerships alive that long when there are nine bandmembers involved, he responded: "The great thing about the business part of it is that because we're from Iowa, it all makes sense. You do the work, you get paid. That's straight-up it. We split merch equally. We split live equally. We do everything equally. And if we're all working toward the same thing, then it just all makes sense.
"We're always taking care of each other. Even though we're older now, our reasons for making music and continuing to do this are still the same. It's one of those things that, if our reasoning for doing this had changed, the band probably wouldn't have lasted as long as it did.
"But — and obviously I can't speak for everybody in the band — I know the OGs that are here are all still trying to just make the best music that we can. So we take care of each other."
Asked how much changing players has affected the balance of the music, Corey said: "It's not like we changed a baseball team. Obviously, losing Paul [Gray, bass], we had to have somebody step in there. Parting ways with Joey [Jordison, drums] was tough, but Jay[Weinberg] more than adequately has f*cking done that.
"The less I say about [former percussionist] Chris [Fehn], the better, let's put it that way. But the creative core of the band is still there. You get two of the best guitar players in the world, Jim [Root] and Mick[Thomson]. And one of the most creative minds ever with Clown. So it was never a matter of this wasn't gonna happen. And honestly, it came down to whether or not we wanted to do it, and once we realized we did, the f*cking gloves were off."
In March, SLIPKNOT announced the departure with the percussionist Chris Fehn after he filed a lawsuit against his band members over unpaid loyalties.
In his lawsuit, Fehn claims to have always been told that the money from merchandise and touring is funneled through one sole company that splits profits and pays the members of the band. However, Fehn claims he recently discovered that his bandmates have set up several other SLIPKNOT-affiliated business entities in different states that appear to be collecting money from the band.
SLIPKNOT have refused to reveal the identity of the new member, who is replacing Fehn, but some fans on Slipknot Reddit had speculated that Zach Hill is the new percussionist, and said they saw him at Jimmy Kimmel Live.
SLIPKNOT released their sixth studio album, We Are Not Your Kind, on August 9 via Roadrunner Records. Album was once again recorded at a Los Angeles studio with producer Greg Fidelman, who engineered and mixed SLIPKNOT's 2004 album "Vol. 3: (The Subliminal Verses)" and helmed 2014's ".5: The Gray Chapter."