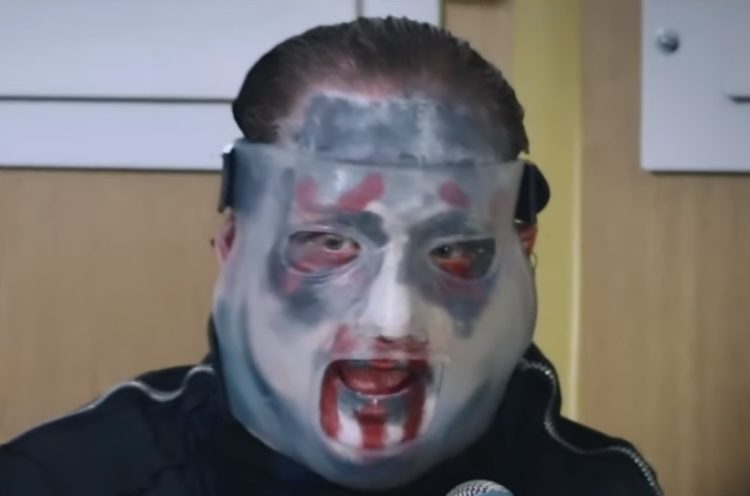 SLIPKNOT singer Corey Taylor has pushed back against comments from politicians linking the most recent spate of mass shootings to popular culture.
In televised remarks from the White House on Monday, President Donald Trump called for curbing "gruesome and grisly video games" that contribute to a "culture of violence" as a response to the horrific shooting sprees in El Paso, Texas, and Dayton, Ohio. This echoed historical patterns of moral panic, such as 1950s concerns about comic books and Tipper Gore's efforts to blame pop and rock music in the 1980s for violence, sex and satanism.
Taylor told :Independent: "Music is an easy target because [people in authority] don't understand it. There's a complete lack of effort to try to understand it, and a lack of willingness to take any portion of the blame for these events.
"If you're looking for a certain kind of rhetoric, whether it's hating black people or gay people or whatever, there are thousands of sites with people posting about it," he continued. "We're seeing the repercussions of a failure to address that. They still wanna blame the f*cking music, and it's been happening since the '60s to '85 with Tipper Gore… Just get the f*ck out of my face with that sh*t!"
Taylor believes that the most important factor in the most shootings is the easy availability of guns.
"There are too many f*cking guns in America," he said. "I could walk outside right now and find a gun within minutes. There's a very toxic gun culture here, it's a cult, and it worries me."
SLIPKNOT released their sixth studio album, We Are Not Your Kind, on August 9 via Roadrunner Records. Album was once again recorded at a Los Angeles studio with producer Greg Fidelman, who engineered and mixed SLIPKNOT's 2004 album "Vol. 3: (The Subliminal Verses)" and helmed 2014's ".5: The Gray Chapter."
In March, SLIPKNOT announced the departure with the percussionist Chris Fehn after he filed a lawsuit against his band members over unpaid loyalties.
In his lawsuit, Fehn claims to have always been told that the money from merchandise and touring is funneled through one sole company that splits profits and pays the members of the band. However, Fehn claims he recently discovered that his bandmates have set up several other SLIPKNOT-affiliated business entities in different states that appear to be collecting money from the band.
SLIPKNOT have refused to reveal the identity of the new member, who is replacing Fehn, but some fans on Slipknot Reddit had speculated that Zach Hill is the new percussionist, and said they saw him at Jimmy Kimmel Live.