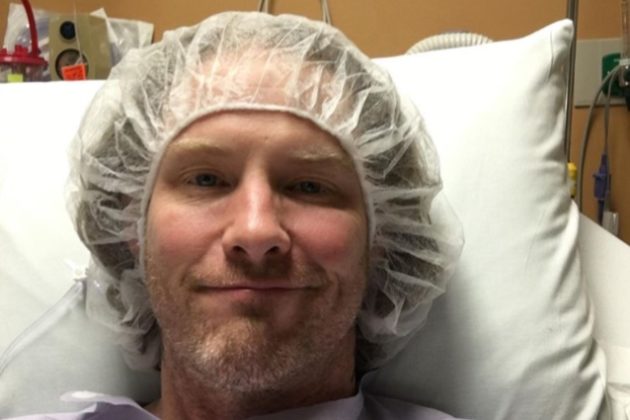 Yesterday, (Friday, May 10), the SLIPKNOT and STONE SOUR frontman Corey Taylor posted an Instagram photo showing him lying in bed while wearing a hospital gown and cap. He included the following caption: "Surgery in both knees today- soon I'll be worth Six Million Dollars!! See you all soon! #bionic #leemajors"
SLIPKNOT will be the musical guest on the Friday, May 17 episode of "Jimmy Kimmel Live!." The band will perform several songs on the show's outdoor stage in front of a standing-room-only crowd.
Band's long-awaited new studio album will arrive on August 9. Recording sessions for the album commenced earlier this year with producer Greg Fidelman (METALLICA, SLAYER).
SLIPKNOT recently announced the departure with the percussionist Chris Fehn after he filed a lawsuit against his bandmembers over unpaid loyalties.
In his lawsuit, Fehn claims to have always been told that the money from merchandise and touring is funneled through one sole company that splits profits and pays the members of the band. However, Fehn claims he recently discovered that his bandmates have set up several other SLIPKNOT-affiliated business entities in different states that appear to be collecting money from the band.