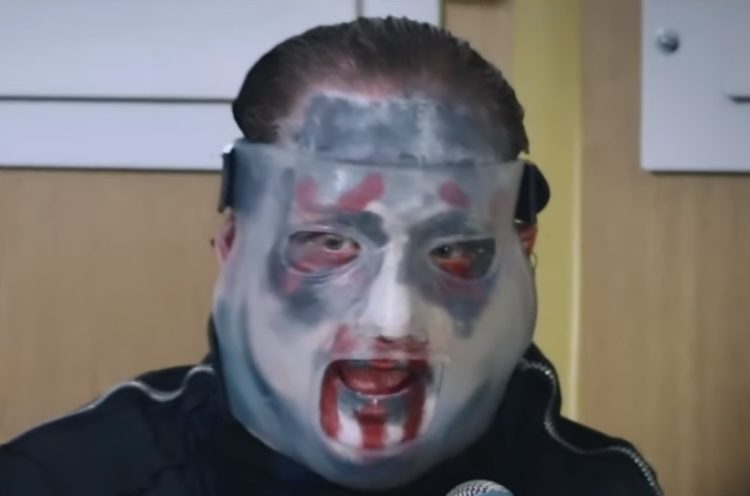 SLIPKNOT and STONE SOUR frontman Corey Taylor was recently asked on SiriusXM's "Trunk Nation" if he is conflicted about music streaming predominantly because of how "sh*tty the royalties are" for him.
"Oh, absolutely. People get the wrong idea. I am not against streaming. I'm not that as*hole. I don't care how people get the music," Corey replied.
He continued: "My whole concern is the fact that you are supporting a platform that is putting artists out of business — unless you can get millions upon millions upon millions of streams. They're chucking crumbs at people. I'm fortunate enough to be able to… I can go out on the road and earn a living.
"We sell merch; I can earn a living like that. But what about these bands that can't do that? How are they supposed to do that?
"For me, I don't care if you stream the music. My problem isn't with the fan. My problem is with the streaming services themselves — the fact that artists are not being compensated for the work that they busted their ass to record, to create, and then put themselves in hock to a record label that is getting paid first from streaming services, before the arist.
"Which is really crazy, because then the artists have to pay the money back that it took to go in and record this thing in the first place. There's so many things that are against the artist these days now.
"That's the problem I have. It seems like we are trying to run a marathon in quicksand. And the fans get it wrong. I don't care how you get the music — we care that people are not being compensated. That's the whole point of this."
He also that SLIPKNOT wasn't given the opportunity to decide whether it wanted its music to be on the major streaming platforms: "We didn't get a choice in it, basically. It's one of those things where the cards were definitely in the label's favor, so they just kind of threw us up there along with the rest of the roster."
SLIPKNOT released their sixth studio album, We Are Not Your Kind, on August 9 via Roadrunner Records. Album was once again recorded at a Los Angeles studio with producer Greg Fidelman, who engineered and mixed SLIPKNOT's 2004 album Vol. 3: (The Subliminal Verses) and helmed 2014's .5: The Gray Chapter.