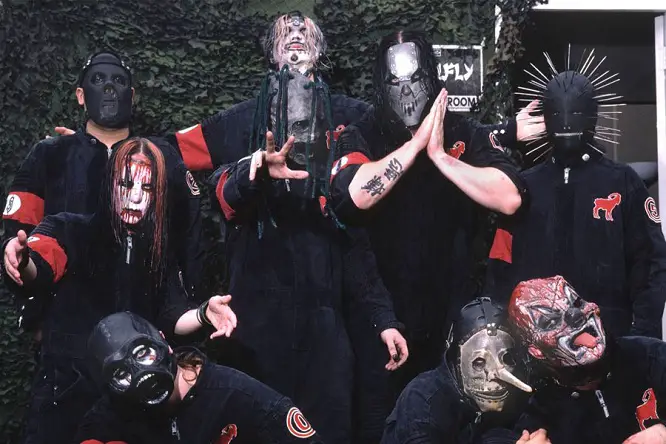 A Metal Hammer panel of critics, bands and readers have voted SLIPKNOT's Iowa as the greatest album of the 21st century.
Readers and bands cast their vote in the huge poll, with the results laid out in full in the magazine alongside analysis from the artists themselves.
Iowa is SLIPKNOT's second studio album and it was released on August 28, 2001. The album's first single, "Left Behind", was nominated for the 2002 Grammy Award for Best Metal Performance at the 44th Grammy Awards. The second single, "My Plague", was nominated in 2003 for the same award at the 45th Grammy Awards. The single "Left Behind" peaked in the top thirty for single sales the United States and the UK. In addition, "My Plague" reached the 43rd position on the UK charts. Iowa was ranked sixth in the "50 Albums of the year" by NME in 2001. The album reached the top position on the UK Albums Chart, and the second spot on the ARIA Charts in Australia. The album reached the third spot on the Billboard 200 and Finnish Charts. On October 10, 2001, the album was certified platinum in the United States. In Canada, theCanadian Recording Industry Association certified the album as Platinum, on September 5, 2001. The British Phonographic Industry has certified the album as gold in the UK. In 2009, Iowa was rated 3rd in UK magazine Kerrang!'s "The 50 Best Albums of the 21st century" reader poll.
Entire list of the greatest albums of the 21st century has yet to be announced.