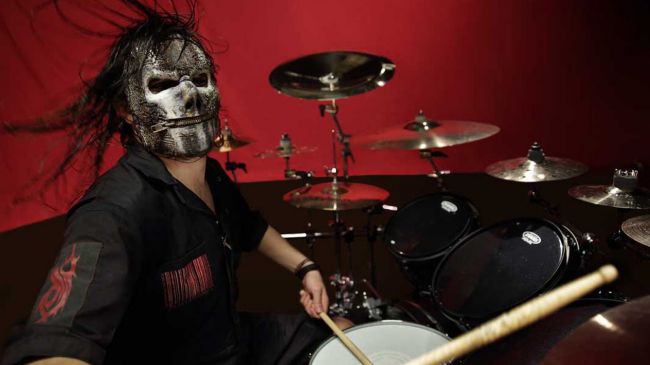 SLIPKNOT's Jay Weinberg has been named winner of this year's Music Radar poll for "Best Metal Drummer."
"It's an honor to receive the title of 'Best Metal Drummer' in @musicradar's 2019 Best In Drums poll," Jay wrote on Twitter. "Thanks to everyone who voted. I sincerely appreciate your support and interest."
"Shout out to all the other incredible nominees," he added. "I'm endlessly inspired by this enormous community of drummers, and I'm grateful for every opportunity to experience their contributions to music.
"The best gratitude I can show is by giving everything I've got in every recording and every performance. Here's to a great 2019 and exciting 2020! See you out there."
In March, SLIPKNOT announced the departure with Fehn after he filed a lawsuit against his band members over unpaid loyalties.
In his lawsuit, Fehn claims to have always been told that the money from merchandise and touring is funneled through one sole company that splits profits and pays the members of the band. However, Fehn claims he recently discovered that his bandmates have set up several other SLIPKNOT-affiliated business entities in different states that appear to be collecting money from the band.
SLIPKNOT released their sixth studio album, We Are Not Your Kind, on August 9 via Roadrunner Records. Album was once again recorded at a Los Angeles studio with producer Greg Fidelman, who engineered and mixed SLIPKNOT's 2004 album Vol. 3: (The Subliminal Verses) and helmed 2014's .5: The Gray Chapter.