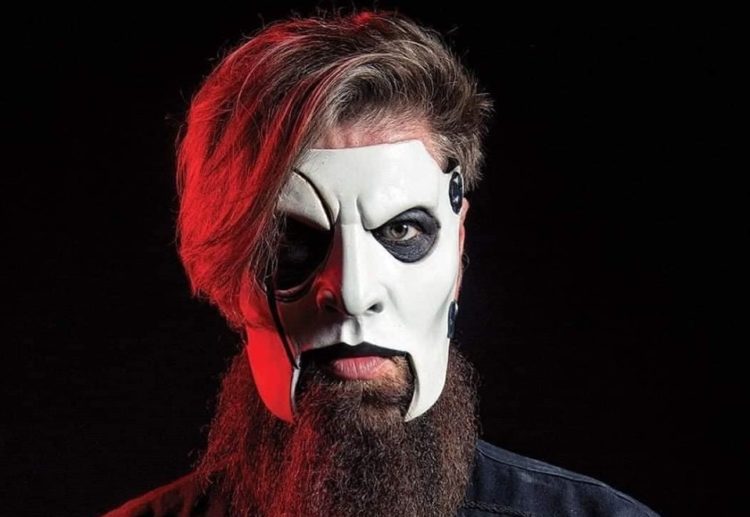 During his appearance on The Art & Span Show, SLIPKNOT guitarist Jim Root addressed fans who are saying that the band's new album, We Are Not Your Kind, lacks guitar solos.
He said: "I see a lot of comments like, 'Where are the guitar solos on this record?' and stuff like that. Well, obviously, Mick [Thomson, guitar] and I are very into guitar; we love playing guitar, love doing solos over every song, but that didn't occur to me.
"I was more concerned about the arrangements and making a good song top to bottom. There is a solo on 'Spiders,' albeit a kind of a non-traditional solo, but that's what I love.
"The point I'm trying to make is I get to think outside of the box and approach guitar playing in a way that I would never approach it with a song like 'Spiders' because Clown wrote that song and it didn't come from my mind, so it's hard for me to process it."
SLIPKNOT released their sixth studio album, We Are Not Your Kind, on August 9 via Roadrunner Records. Album was once again recorded at a Los Angeles studio with producer Greg Fidelman, who engineered and mixed SLIPKNOT's 2004 album Vol. 3: (The Subliminal Verses) and helmed 2014's .5: The Gray Chapter.
In March, SLIPKNOT announced the departure with the percussionist Chris Fehn after he filed a lawsuit against his band members over unpaid loyalties.
In his lawsuit, Fehn claims to have always been told that the money from merchandise and touring is funneled through one sole company that splits profits and pays the members of the band. However, Fehn claims he recently discovered that his bandmates have set up several other SLIPKNOT-affiliated business entities in different states that appear to be collecting money from the band.