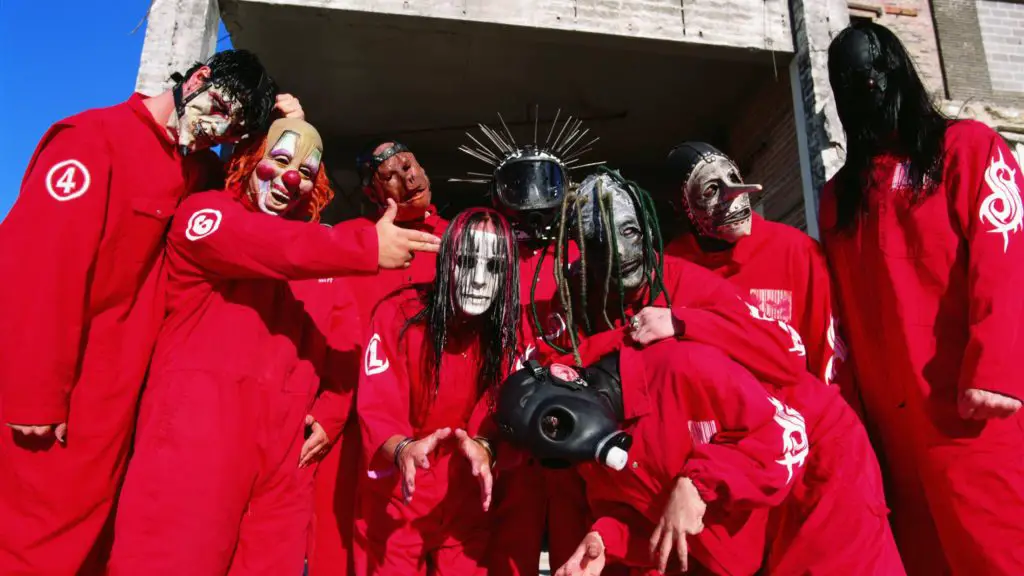 SLIPKNOT's self-titled 2x mutli-platinum selling Roadrunner Records debut album will be getting a new vinyl repress through SRCVINYL, which will be available on July 31st.
You can pre-order your copy here.
SLIPKNOT's debut self-titled album was released on June 29, 1999 by Roadrunner Records. The album spans several genres, but is generally noted for its extensive percussion and overall heavy sound. It was well received by fans and critics alike and was responsible for bringing Slipknot a large increase in popularity.
The album peaked at number 51 on the Billboard 200, and has gone on to become certified double platinum in the United States, making it the band's best-selling album. In 2011, it was voted the best debut album of the last 25 years by readers of Metal Hammer magazine.