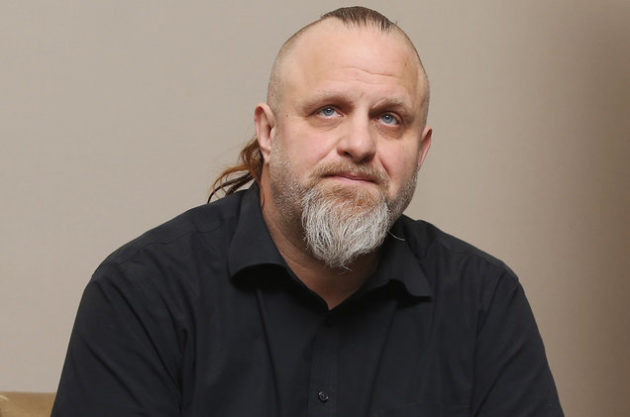 In a new interview with U.K.'s Independent, SLIPKNOT percussionist and co-founder M. Shawn "Clown" Crahan reflected on the loss of his daughter.
Crahan's youngest daughter, Gabrielle, passed away in May 2019 in Los Angeles.
"I know what real evil is now," he said. "Anything I thought was evil, all my past problems are minuscule compared with the path that my wife and I are on. We're all so locked to the clock and the dollar that we almost refuse to see those other paths that other human beings are walking.
"With me, I see the people on paths next to me. I don't want you on my path. I don't want to invite you over on this path. I don't want to teach you about the path. Goddammit, I didn't even know this path was here but I'm on it now."
"Losing a child isn't something you get over," Crahan continued. "That's all I can say. It changes you — and that's it."
Gabrielle was one of four children Shawn had with his wife, Chantel, whom he married in June 1992.