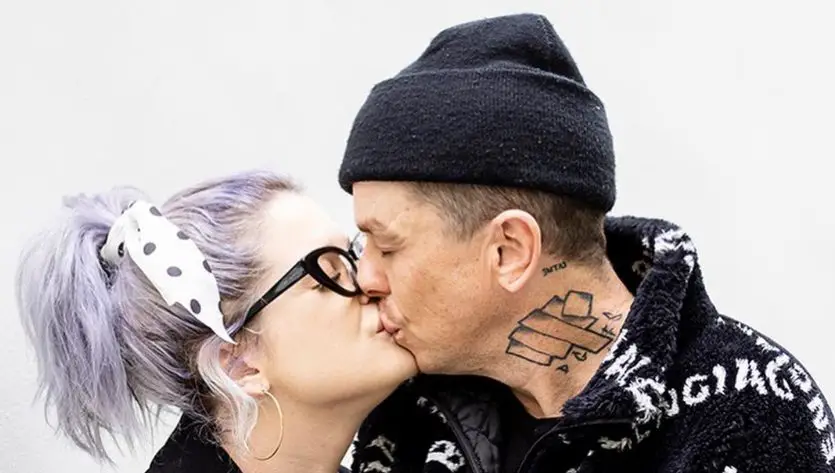 Sid Wilson, the mask-wearing turntablist for SLIPKNOT, and Kelly Osbourne, the 37-year-old daughter of Ozzy and Sharon Osbourne, held a baby shower for their first child together on Sunday (October 9) in Los Angeles.
The couple, who announced they were expecting in May, celebrated with a small group of friends and family at Kelly's home.
Sid's SLIPKNOT bandmate Jay Weinberg shared a photo of the two musicians at the event, and he captioned it: "So proud of & happy for my bro @sidthe3rd and @kellyosbourne! Congratulations you two; you're gonna be awesome parents!"
Stacy Thomson️, the wife of SLIPKNOT guitarist Mick Thomson also shared a photo on Instagram and included the following message: "Today was such a beautiful day with everyone, especially the girls at Kelly and Sid's baby shower. I'm so happy for those two to move onto the next big chapter of their lives."
Earlier this month, Kelly revealed that she and Sid are expecting a son. She told Entertainment Tonight that Ozzy was excited that to finally be getting his first grandson, since Kelly's brother Jack Osbourne has four daughters.
"I mean, he's told everyone the gender of my baby before I ever got the chance to, and I'm just like, 'Aww, Dad, come on. Like, come on. But I will say, every single day he does this little song and this little dance about how excited he is, and he is so excited that it's a boy. It's the first — out of me and my brother, it's the first boy, so, he's like planning all these things."