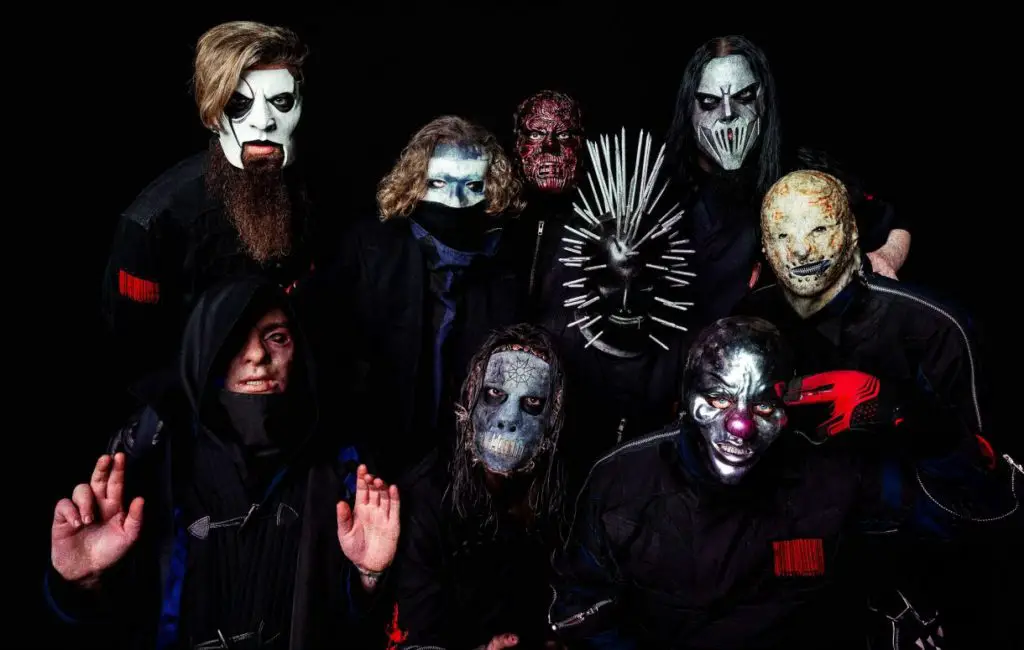 Last week, SLIPKNOT percussionist Shawn "Clown" Crahan has revealed that the 11 songs that are recorded during their 2008 record All Hope Is Gone will soon see the light of day.
While talking on SiriusXM's "Trunk Nation," band's frontman Corey Taylor said about the unreleased material: "We've been trying to find a way to release those songs for God knows how long. They were actually something that we were recording… We had two different studios going on. And one group of guys was recording what ended up becoming Look Outside Your Window, and then the bulk of the band was making All Hope Is Gone.
Taylor continued: "The stuff from Look Outside Your Window is really, really — I mean, there's no real way to describe it. It's experimental, but it's super vibey, super melodic. It's really good. It's hard to explain. There's something about those songs.
"They're very solemn, very energetic, very artistic. For people who are used to a certain way of SLIPKNOT sounding, this doesn't sound anything like that. It's much more of a rock vibe. Honestly, it's much more of a RADIOHEAD vibe, to be honest."
He also said that the music that was recorded for Look Outside Your Window was originally supposed to be released simultaneously with the All Hope Is Gone tracks: "Man, I tried like hell to make those two worlds come together — All Hope Is Gone and Look Outside Your Window — to the point where I was taking songs from both and kind of putting them together, like arrangement, sequencing.
I had two different versions of All Hope Is Gone that I had put together with songs from that. And just honestly, because of the emotional rifts that were in the band, the turmoil that was going on, nobody wanted to try and make that work.
"So what we ended up with was All Hope Is Gone and then this unreleased album, which we've been trying to find a way to release this for a really long time. And I think Clown has figured out a way to do it. So I guess that's gonna see the light of day, but they keep threatening to do that every couple of years, so I'm not really sure… When it comes out, I'll be, like, 'Okay, cool. It's out now.'
"And I'd love for people to hear it. It's got some of my best writing, some of my best singing on it. I think people will really, really dig it. But, like I said, it doesn't really sound like the SLIPKNOT that people are used to. It's a lot more in the vein of the more melodic stuff on this album."
SLIPKNOT released their sixth studio album, We Are Not Your Kind, on August 9 via Roadrunner Records. Album was once again recorded at a Los Angeles studio with producer Greg Fidelman, who engineered and mixed SLIPKNOT's 2004 album Vol. 3: (The Subliminal Verses) and helmed 2014's .5: The Gray Chapter.