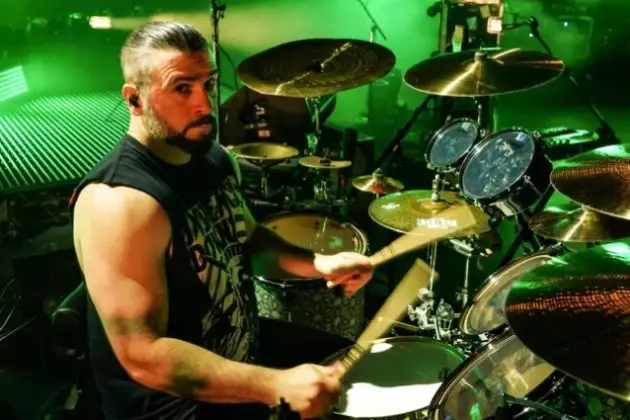 SYSTEM OF A DOWN drummer John Dolmayan has called the movements to defund police departments "probably the stupidest thing that I've heard."
The comment arrived in a drummer's June 5 video, and Dolmayan added to his point in a follow-up post.
"I think that the movement to defund police is probably the stupidest thing that I've heard," he said. "And I am a little bit tired of politicians and famous people saying that they think people wanna hear and apologizing for things that they mean when they don't really wanna apologize."
"We have an incredible system of government here in the United States, a lot of checks and balances," he continued. "I'm proud to be a part of that as an immigrant who came over here and worked my way up, and was fortunate in a lot of ways, but worked very hard to get to where I am at."
Dolmayan praised Donald Trump last week as "the most attacked president in history yet the greatest friend to minorities."
On June 2nd, Trump cited his administration's work to enact criminal justice reform and establish federal tax breaks for those investing in underserved communities through opportunity zones as well as the record low unemployment rate among African Americans recorded before the novel coronavirus outbreak.
Dolmayan shared Trump's claims with following message: "Let's not let the narrative that's being spun make us forget the truth of this statement. The most attacked president in history yet the greatest friend to minorities! Don't believe it ? Look at the stats . Don't like it , doesn't change the truth of it."