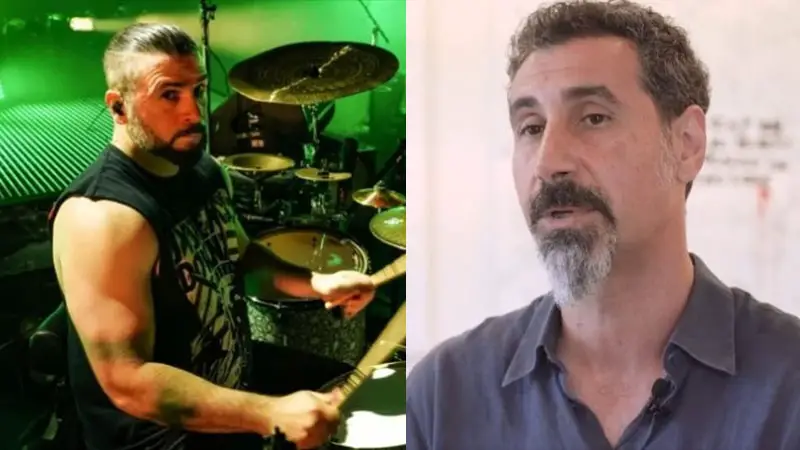 SYSTEM OF A DOWN drummer John Dolmayan says that fans shouldn't be surprised by the fact that his political views are drastically different from those of the band's frontman, Serj Tankian.
Several days ago, Dolmayan has praised Donald Trump, calling him "the most attacked president in history yet the greatest friend to minorities."
On Tuesday (June 2), Trump cited his administration's work to enact criminal justice reform and establish federal tax breaks for those investing in underserved communities through opportunity zones as well as the record low unemployment rate among African Americans recorded before the novel coronavirus outbreak.
Dolmayan shared Trump's claims with following message included: "Let's not let the narrative that's being spun make us forget the truth of this statement. The most attacked president in history yet the greatest friend to minorities! Don't believe it ? Look at the stats. Don't like it , doesn't change the truth of it."
 Tankian has previously slammed Trump for failing to making a formal address to the nation as cities across the country continue to protest the police killing of George Floyd, an unarmed black man.
On Sunday night (May 31), Tankian shared The Guardian article headlined "Trump Fled To Bunker As Protests Over George Floyd Raged Outside White House" on his Instagram and he included the following message: "Run Donny run into your bunker. You may be the first US President to do so out of fear of your own citizens.
"A real leader would address the nation properly and a real man would go face the protestors on the streets in person," he continued. "But like other corrupt undemocratic leaders in the past, you've realized they are not your people as you are not really our President.
Now, Dolmayan has shared a 14-minute video on Instagram to clarify his position and to reassure fans that his personal relationship with Serj is as solid as ever.
"We have differing opinions in SYSTEM OF A DOWN," he said. "That shouldn't be a shock to anybody, because you have four individuals — we're not always like-minded and don't always agree on everything.
"But you'd be surprised at how civil our conversations are, especially between me and Serj, who seem to have the most diverging opinions on things.
"I have a lot of respect for Serj and his opinions, although I don't agree with them very often these days," Dolmayan added. "And that's okay. We expand each other's horizons — I like to think that he learns from me and I learn from him."