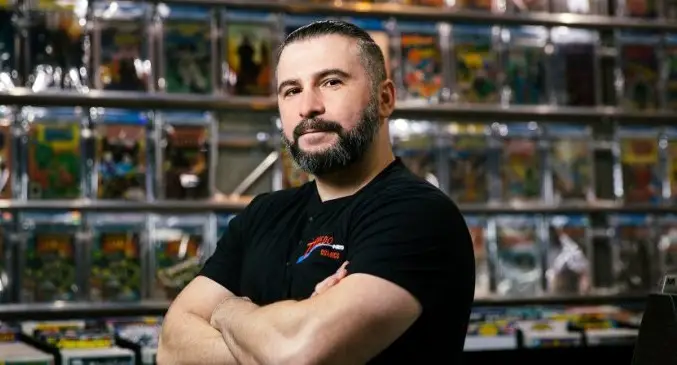 SYSTEM OF A DOWN drummer John Dolmayan reacted to the news that Joe Biden will become the 46th president of the United States.
Dolmayan, who voiced his support towards Donald Trump in recent months, wrote on social media: "If the will of the American people is that Joe Biden is president then so be it but only if he achieved this without fraud or collusion.
"This president has been under attack for nearly five years by all media both social and otherwise along with massive corporations and the lifelong politicians who have been actively attacking him since he decided to run.
Why? He dealt with a worldwide pandemic crisis and a total shutdown of the economy perpetuated and instigated by his opponents in the hopes that our economy would crash and that he would be blamed. Massive violent protests (they will go away if Biden is elected) that were most certainly instigated by his opposition to destabilize our nation and erode trust in our system.
"If Biden wins all of these protests will disappear and there will be a quick end to the pandemic, don't fall for it," he continued. You will probably never see another non politician run for this office again ,that is our loss.
"This election is not over nor should it be without complete transparency."
Earlier this week, SYSTEM OF A DOWN released two new songs, which marked band's first recorded material in 15 years.
Motivated by the recently-erupted conflict between Artsakh and Azerbaijan, the latter aided by Turkey and accountable for the greatest violence the region has endured in 26 years, SYSTEM OF A DOWN — Daron Malakian (guitars, vocals), Serj Tankian (vocals), Shavo Odadjian (bass) and John Dolmayan (drums) — announced the release of its first new songs in 15 years: "Protect The Land" and "Genocidal Humanoidz." Listen to the songs at this location.