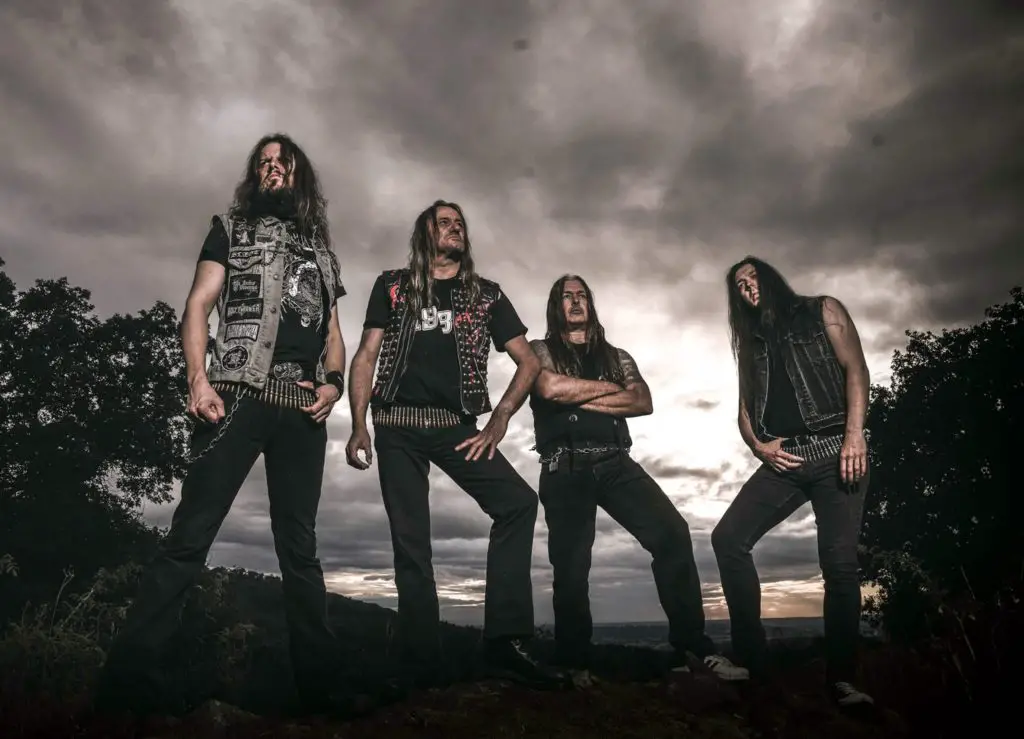 Genesis XIX is the impending new studio offering from German thrash metal veterans SODOM, set for release on November 27th via Entertainment One ("eOne") in North America and Steamhammer/SPV in Europe. In advance of its official unveiling, the band today releases their lyric video for second single, "Indoctrination." 
From unadulterated thrash metal tracks "Euthanasia," "Dehumanized," and "Friendly Fire" to off-the-grid numbers such as "Occult Perpetrator," SODOM delivers a wide range of facets of their signature sound.
This inventiveness also applies to the lyrics on Genesis XIX, with vocalist/bassist Tom Angelripper presenting, as usual, his very own range of subjects: "The Harpooneer" is based on Melville's Moby Dick novel featuring the obsessive Captain Ahab, "Glock N' Roll" is the story of a serial killer, "Waldo & Pigpen" is an homage to the same-named US fighter pilots, whose radio traffic during their mission in Vietnam has survived, and "Nicht mehr mein Land" describes the condition of western society. Genesis XIX — recorded by Siggi Bemm and mastered by Patrick W. Engel — comes shrouded in the cover art of Joe Petagno of MOTÖRHEAD fame.