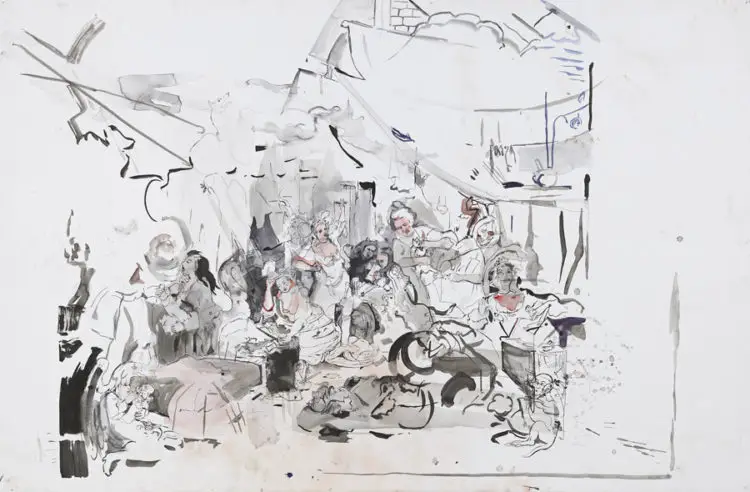 Fans are fans, die hard fans are die hard fans, but I bet even the most hardcore fan have never known about the guys we're going to show. Even the most stable bands had their periods of turbulance, when they changed members as easily as changing T-shirts.
Greg Welts – Slipknot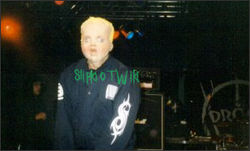 And Slipknot also had quite a few changes before settling on some of the widely known members. Back in 1997, the percussionist slot was taken by Greg Welts. At this time, he was the first member to be labeled as No. 3, but he also had an interesting nickname – Cuddles. It maybe has something to do with the mask he was wearing, which is probably the creepiest one in Slipknot's history.
Welts was later replaced by Brandon Darner, who was then replaced by Chris Fehn. We're yet to see if someone will replace Fehn after all the legal issues that emerged recently.
Ole Beich – Guns N' Roses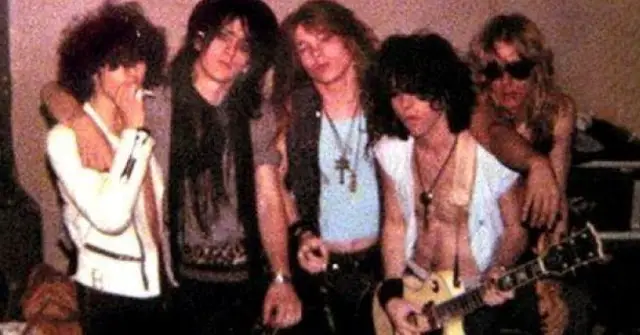 The classic lineup of Guns N' Roses – Slash, Izzy, Axl, Adler, and McKagan – which we heard on the legendary debut album was not the original one. Tracii Guns was one of those formative members, and earlier this year he shed some light on some of the obscure members, especially bassist Ole Beich.
There was previously not much info on Beich, but Tracii revealed that Ole was older than the rest of the guys and was not that interested in the direction the band was taking. Ole was also one of the earliest members of Mercyful Fate. He passed away in 1991 after drowning in a lake in his hometown of Esbjerg, Denmark.
Donny Hart – Pantera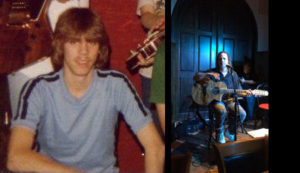 By now, almost every metal fan out there is familiar with the kind of unpopular glam era of Pantera. There were three records with Terry Glaze on vocals and one album with Phil Anselmo, titled "Power Metal," before they stepped up their game and jumped into the groove metal stuff. But the very beginning of the band featured a singer named Donny Hart.
Hart made no recordings but he came back to the fold once again in 1986 before Phil Anselmo finally joined.
Dave Walker – Black Sabbath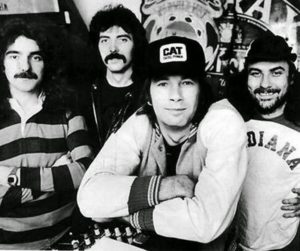 Although it's the original lineup that gets most of the praise, countless musicians have passed through Black Sabbath. Rock fans are familiar with the Ronnie James Dio era, a little bit less with the Tony Martin years, and some more dedicated Sabbath fans know of the turbulent mid-80s.
But there was one point in late 1977 when the guys decided to try and ditch Ozzy and find a replacement singer. So they hooked up with Dave Walker and began working on the new material. After writing some lyrics and just one TV appearance, Walker was out of the band and Ozzy came back in. There apparently exists the footage from their TV appearance from early 1978, but no one has shared it online yet. There is, however, a demo of an early version of "Junior's Eyes." Definitely a weird combo and it's not certain whether this Sabbath lineup would have any success.
Don Costa – Ozzy Osbourne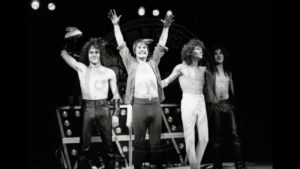 Ozzy is known for his substance abuse reckless behavior, but after the death of Randy Rhoads, things just completely spiraled out of control. During the early 1980s, a bassist named Don Costa briefly joined Ozzy's backing band. Also known for his brief stints in W.A.S.P and a few other bands, Costa didn't stay for that long and has remained sort of an obscure part of the heavy metal history.
Tony Moore – Iron Maiden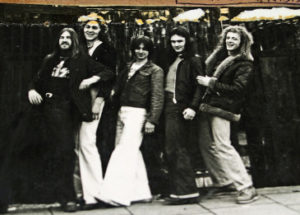 Iron Maiden originally formed back 1975, about 5 years before the release of their debut self-titled record. With Steve Harris being the leader, he often changed the lineup in this early formative period. But what's really interesting is that at one point he even had an actual keyboard player in the band.
While constantly changing the lineup for various reasons, at one point keyboardist Tony Moore joined the band, sometime during 1977. But after just one gig and some rehearsals that didn't really go down that well, Moore realized that he just doesn't belong in a band like this. So he left. In case you're worried about the bad gig you had recently, maybe that's just one of the phases you need to go through to become successful like Maiden.
Larry Van Kriedt – AC/DC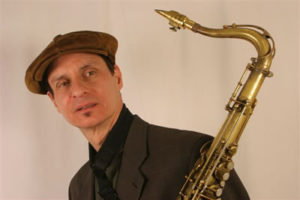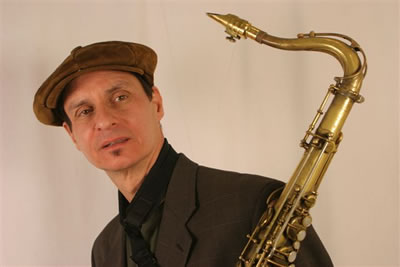 Although it was not often talked about, it's now known that AC/DC was originally fronted by singer Dave Evans who also began appearing in some online publications during the last few years or so. But not so many people are aware of some other original or early members of the band. The band's original bassist Larry Van Kriedt played in the famous Australian group in its formative stages.
But to make things weirder, he also played saxophone during some of the band's live shows. Just imagine what kind of a band would it be if they continued in that direction.
Lanier Greig – ZZ Top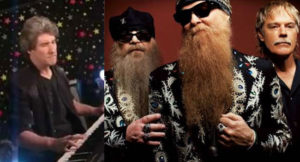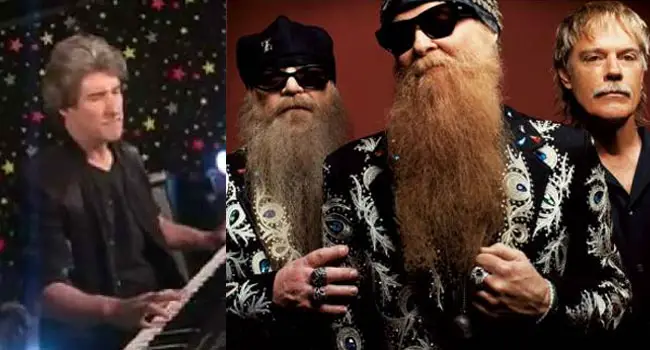 And it's another common misconception that the consistent and almost five decades old lineup of ZZ Top is an original one. Technically, it's only Billy Gibbons who's the original one of the famous trio, and there were a few less known members in the earliest stage of the band.
One of those guys is Lanier Greig who played bass and Hammond organ back in 1969. He was eventually replaced by Billy Ethridge who was then replaced by Dusty Hill. Aged 64, Greig passed away in February 2013.
Jeff Jones – Rush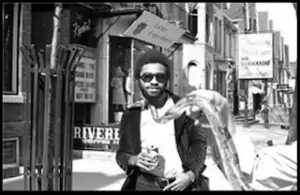 Although one of the most legendary musicians in rock music and one of the guys that changed the landscape of prog rock, Geddy Lee was technically not the original member of Rush. Alex Lifeson actually had another guy at the very beginning of the band, named Jeff Jones. But things just didn't work out, and after only a few weeks he was replaced by Lee.
Jones went on to become a member of Ocean, a Canadian gospel rock band that had some pretty decent success in the 1970s. He was later a member of Red Rider and a few other bands, and he still has an active career in music.