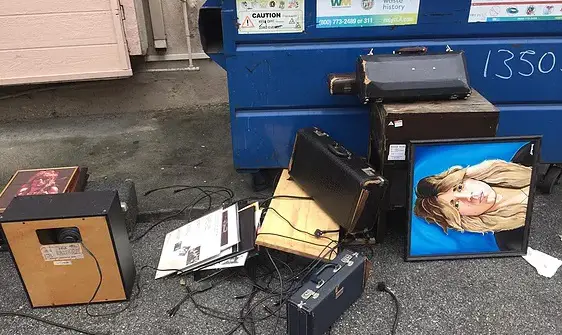 Several items belonging to Ozzy Osbourne and QUIET RIOT guitarist Randy Rhoads and his family were recovered Saturday after being stolen from the Musonia School of Music on Thanksgiving.
The items were found by Bobbi Fredriksz, while she was taking her dog on a morning walk in North Hollywood. As she passed by an open dumpster in an alley, she noticed some of the stolen items.
On Thanksgiving night, multiple instruments previously owned by the guitarist were stolen from the music school. Ozzy has even offered a $25,000 reward for the return of the stolen instruments.
"I am heartbroken that these treasured physical memories of Randy and Delores [Rhoads] have been taken from the family so I've decided to personally offer a $25,000 reward for information leading to the arrest and conviction and/or return of all stolen items," Ozzy wrote on Instagram.