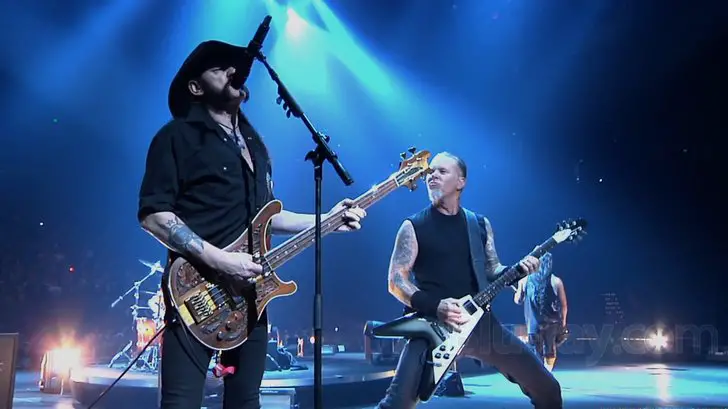 During Town Hall event at Sirius XM, METALLICA members revealed that "Murder One" track off their upcoming album "Hardwired… To Self-Destruct" is about late MOTÖRHEAD frontman Ian Fraser "Lemmy" Kilmister.
James Hetfield said: "MOTÖRHEAD had a lot to do with METALLICA sitting here right now. But just Lemmy as an entity, as kind of a father figure, he helped us a lot. He was unafraid.
"And he was a character. And he was himself. And we all respected that so much. He did his own thing to the last breath. No matter who you are, how could you not be inspired by that?"
Lars added: "In the summer of 1981, I followedMOTÖRHEAD around on tour. That was what made me want to be in a band. When I came back to Southern California and called up James and said, 'Listen, we've got to give this a shot'… MOTÖRHEAD is the catalyst."
METALLICA will release their highly anticipated follow up to Death Magnetic in November called Hardwired…To Self-Destruct! Two discs, nearly 80 minutes of music is coming your way on November 18, 2016.