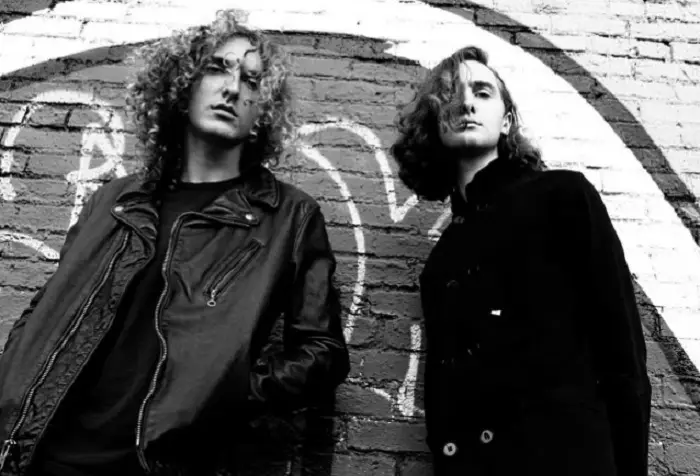 Myles and Layne Ulrich, sons of METALLICA drummer Lars Ulrich, have launched a new band called TAIPEI HOUSTON.
The duo shared a snippet of an original song called "Respecter" on its Instagram. Band is scheduled to perform at Alex's Bar in Long Beach, California on Thursday, September 9.
Back in April 2020, Lars posted a video of Myles and Layne's blistering take on THE BEATLES classic "Eleanor Rigby". At the time, he described their rendition to Rolling Stone as "this insane, three-minute BLUE CHEER, crazy, garage-rock version of 'Eleanor Rigby'.
Lars said at the time: "Obviously, there's been some incredible versions of 'Eleanor Rigby' along the way, but I'm pretty sure there's never been one that had this kind of sound, this kind of feel, this kind of energy and madness to it. I was, like, 'You know what, boys? You done me proud.'"