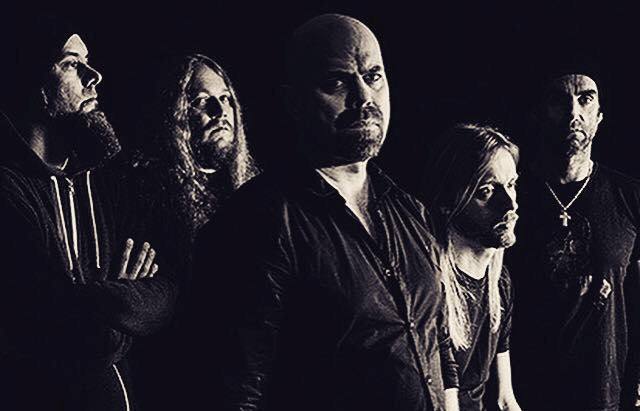 Swedish Epic Heavy Doom Metal warlords SORCERER will release their new album "The Crowning Of The Fire King" October 20th via Metal Blade Records!
First single "Sirens" is released and you can watch the music video below. You can pre-order the album in the following formats:
* ltd. ed. Digibook-CD incl. bonus track
* 180 g black vinyl
* clear turquoise blue vinyl (ltd. 400) Euro-exclusive
* golden sand marbled vinyl (ltd. 300) Euro-exclusive
* cool grey orange marbled vinyl (ltd. 200) Euro-exclusive
* dark sky blue/grey marbled vinyl (ltd. 300) US-exclusive
* clear/Black marbled vinyl (ltd. 200) US-exclusive
Comments SORCERER: "We have aimed to write an album with diversity and intensity, an album that we want to listen to ourselves. 'The Crowning of the Fire King' is by far our best recording ever with songs that are strong, powerful and doomy. We have captured what Sorcerer is about and taken the songs to the next level for the band. With the first single, 'Sirens' we really want to show everyone that Sorcerer is a force to count on! The video was made by our dear friend Daniel Nyqvist who did the videos for 'The Dark Tower of the Sorcerer' and 'Prayers For a King'. We all feel that he succeeded to capture the essence of Sorcerer with his videos and are proud of what he has done for the band."
The 1st single "Sirens" will be released on a limited 7″ this week Friday with an exclusive B-side ('Disciples Of The Dark')! The 7″ will be available in three colours and is strictly limited, all versions hand-numbered. Black vinyl (300 copies), turquoise blue (200 copies) and clear (100 copies).
"The Crowning Of The Fire King" Track Listing:
1. Sirens
2. Ship Of Doom
3. Abandoned By The Gods
4. The Devils Incubus
5. Nattvaka
6. Crimson Cross
7. The Crowning Of The Fire King
8. Unbearable Sorrow