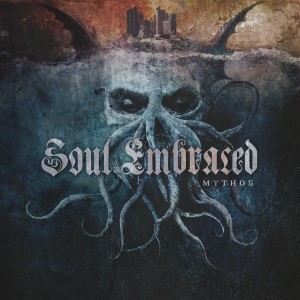 As Soul Embraced's fifth studio album, "Mythos" delivers a punch that isn't one that'll be pushed over lightly.
The entirety of Mythos is covered from the first moment to the last with extreme heaviness and all around hardcore effort being put in by each and every member of the band.
The feel of how raw this album is shows how absolutely brutal Soul Embraced can be at the best of times, and those times are right now with Mythos.
The album can be bought on iTunes here.
Tracklist:
They Live, We Sleep
Awaken The Catalyst
Transhuman
Like A Corpse
Luciferian Alliance
Perversion Of The Cross
Heartbroken Reaper
Counterfeit Gospel
The Invocation