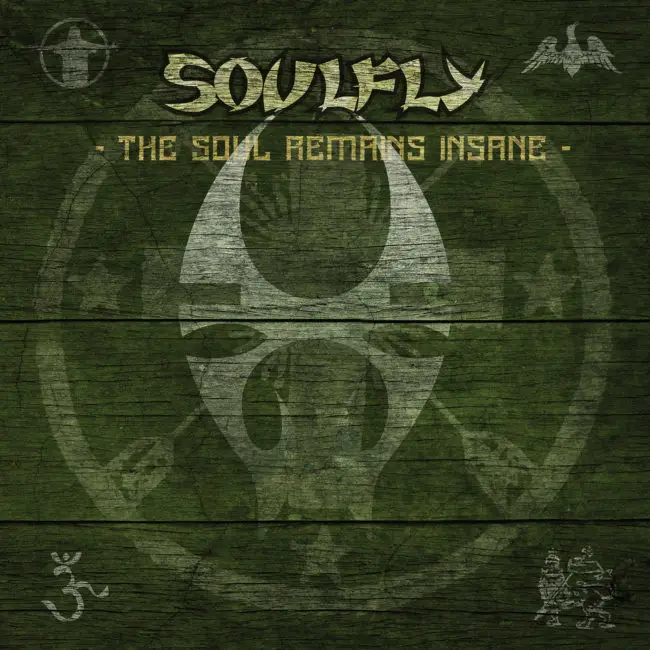 Thanks God it's friday! It's the international day of beer and Metal releases. As I'm good with my review schedule I intentionaly left the best for the last. At least I think it's the best. As my dear fan may have noticed it's been a while we're having some special boxes from BMG Records to cover bands as varied as Skid Row, Tankard, and Overkill. Besides those we had Therion's. We're talking about another special box bringing one more of the very important bands we've covered before. Now it's the time for Soulfly, Max Cavalera's solo band.
In December 1996, Max Cavalera shocked the world with the news that he was leaving Sepultura. The reasons why we'll never know for sure but the fact is that he left not to comeback anymore. Well, so far. It's been 26 years from that time from now and he hasn't made his comeback to Sepultura, nor appears to. Then, in 1998 comes another H-bomb falls on Metal music world. Max Cavalera, after baking it since he left Sepultura, announces he was releasing an album with his new band Soulfy. Ok, I'm not the most loyal fan to Soulfly. In fact, that's the first time I listen to the band. It simply slipped away during the my deep late 1990s as many other bands. Well, now listening to this 2000's "Primitive" album I guess I know why. The album starts okay with "Back to the Primitive" a song that goes deeper on Sepultura "Roots" traits with more Brazilian traditional music. Lots of berimbaus and grooves. That's okay to me until some point. The contrast of the berimbaus and other percussion instruments with the extreme low-tuned distorted guitars is pleasant. It works fine with the heavy load of the guitars and bass lines. However, from its initial seconds it's possible to notice some electronic effects still in the background but which will soon take the lead. That's where I jump off the road. "Back to the Primitive" works fine because it deals with boundaries and limits. It goes on mixing non-Metal influences bringing them to the music. Musically, the album is exactly what the tittle says. It's straight ahead down to earth. Very few notes and stripped of complex playing. Of course, no problem with that. "Bring It" just tells it. The reggae (!?!) that comes is unpalatable. Well, at least to me. From then on non-Metal influences take over and "Primitive" looses all its charm.
No one can say I didn't give Soulfly a try. I don't mean any disrespect. It's just my opinion and I have all the right to one. As you know we're not here to slam bands – Metallica are an exception – but sometimes we go south. It's great to have boxes like "The Soul Remains Insane" for many reasons. Personally, I love the idea and I guess no matter what Soulfy deserve it. But not to me. Just that.
Soulfly "The Soul Remains Insane" will be released on June 17th via BMG Records.
Track Listing:
Back to the Primitive
Pain
Bring It
Jumpdaf**kup
Mulambo
Son Song
Boom
Terrorist
The Prophet
Soulfly II
In Memory of…
Flyhigh
Watch "Prophecy" official video here:
https://youtu.be/0Sl5-Cl6LOo