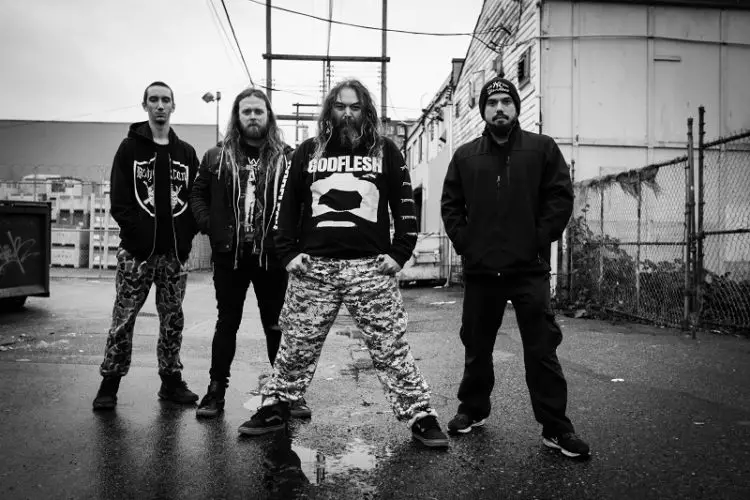 SOULFLY are set to release their devastating new album Ritual, on October 19 via Nuclear Blast. Today, the band is pleased to reveal the first single from that soon to be landmark release. Check out single below.
Comments guitarist/vocalist Max Cavalera: "I am really stoked to be working again with two of my favorite artists, Eliran Kantor and Marcelo Vasco! The Ritual artwork is very mystic and captures the vibe of the album perfectly. For this one, we really tried to retain the groove of early SOULFLY as well as my love for the heavy, fast stuff I'm into: like death and black metal and some hardcore. Working with Josh Wilbur for SOULFLY this time around has been amazing. He's a huge fan and added a lot to the record. I would fight for the fast songs and he would always push me to add more groove. I think in the end we created a really cool mix of songs that covers a lot of ground in my career. Let the Ritual begin!"
Producer Josh Wilbur adds:  "Before I had ever recorded a record, in my formidable years, Max released the holy trinity that was (at least to me) Chaos A.D., Roots, and Soulfly. I wanted to make a record that captured what I loved about those when I was growing up! Those records inspired me and introduced me to heavy metal. Fast forward to now and I was given the opportunity to make the record I wanted as an fan! So I set up some mics, recorded some riffs, we banged on some galvanized metal, roto toms, djembes, and anything else we could get, then I told Max to 'BRING DA SHIT'!"
»Ritual« was produced, recorded and mixed by Josh Wilbur (KILLER BE KILLED, LAMB OF GOD, GOJIRA). Cover artwork was painted by artist Eliran Kantor (TESTAMENT, ICED EARTH, SODOM). Additional booklet art was handled by Marcelo Vasco (SLAYER, HATEBREED, KREATOR), who also handled the package design. The album features multiple guests including Randy Blythe (LAMB OF GOD) and Ross Dolan(IMMOLATION).
Ritual track listing:
1. Ritual
2. Dead Behind The Eyes (feat. Randy Blythe)
3. The Summoning
4. Evil Empowered
5. Under Rapture (feat. Ross Dolan)
6. Demonized
7. Blood On The Street
8. Bite The Bullet
9. Feedback!
10. Soulfly XI