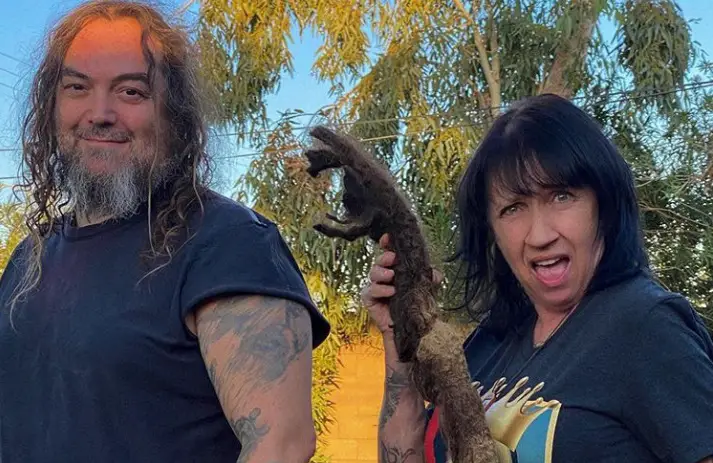 Former SEPULTURA and current SOULFLY frontman Max Cavalera has chopped off his trademark dreadlock that had been with him for the better part of last 20 years.
Max's wife Gloria shared the following on October 19th, of the lengthy dreadlock having been removed, offering, "It must be snowing in hell today!"
In a 2011 interview with MyTicket, Max discussed his dreadlocks, saying: "Just leave it there, and it grows, and leave it alone. I wash it. It's clean. I did find food one time. I opened one of them up and found some macaroni or cheese or rice. I think my wife was going through the dreads and [she said], 'There's some food in here, right?' A stash from tour.
"But, yeah, I just let it grow," he continued. "I've been growing it since 1997. That's when I started. I never stopped. There's been rumors that I cut it off. Sometimes fans come to me and say, 'Hey, man, let me see your dreads. Oh, they're still there. I heard that you cut it off.'"