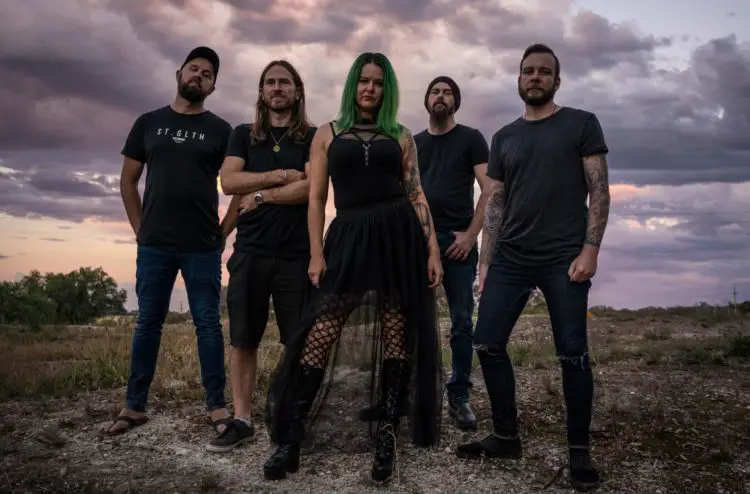 Australian alternative metal band Spacegoat's new EP, 'Catharsis,' delivers a vulnerable experience of facing personal demons.
'Catharsis' explores raw human emotion accompanied by intricate and technical instrumentation. Spacegoat draw influences from across the wide spectrum of metal subgenres that sees them explore powerfully progressive elements, djent guitars, and soaring choruses.
'Miasma' exposes vocalist Erin's experiences with anxiety and imposter syndrome. A difficult task presenting a vulnerability for all to see. From the off it's a powerful track hitting hard with high-speed energy and aggression. The anthemic chorus elevates the mood by taking the dynamics in a different direction.
'Dirty Fighter' goes even harder with a huge aggressive sound packing in lots of distortion. Delivering a more tongue in cheek lyrical style, the track is about calling out back-stabbers and manipulators. The artfully sculpted soundscape of 'Anemnesis,' with its beautifully haunting intro, unveils another side to Spacegoat's sound and gives the EP an intense conclusion.
Spacegoat transcend the boundaries of genre and style as they aptly reflect the intense nature of the lyrical content. They have cultivated a distinctive sound that fuses seamlessly and creates a strong impact. Diving headfirst into the darker human experiences; the music is raw, honest and well thought out. 'Catharsis' is an epic journey of emotion that is not to be missed.
Line-Up:
Erin Eddy (vocals)
Leon Russell (guitar)
Mighty McGrath (guitar)
Lyndon 'Kid' Eddy (bass)
Adam Beattie (drums)
Read our review here.