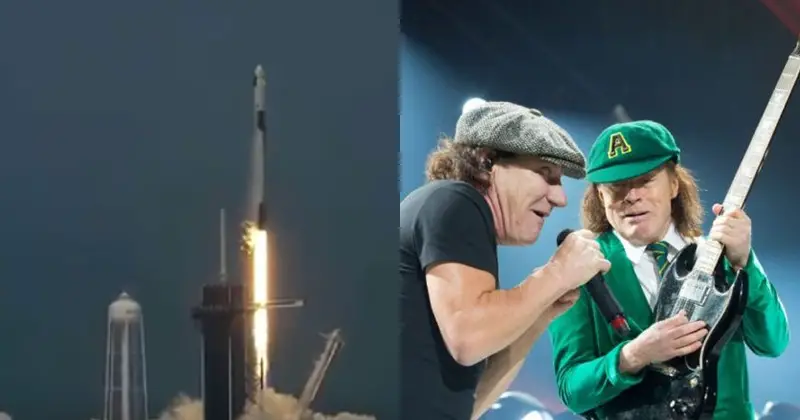 American astronauts launched into space from American soil for the first time in nine years on Saturday afternoon with SpaceX's launch of Crew Dragon into orbit.
Doug Hurley and Bob Behnken are not only trialling a new capsule system, they are also initiating a new business model for Nasa. And according to CNN, the astronauts rocked out to AC/DC when headed to the rocket for their monumental launch.
During CNN's coverage of the launch, John Berman reported that Behnken and Hurley had listened to AC/DC's "Back in Black" as they headed to the rocket that would take them to the International Space Station.
Berman reported: "We were told the astronauts listened to 'Back in Black' from AC/DC on their way to the rocket. In that vein let's just say, for those about to launch, we salute you."