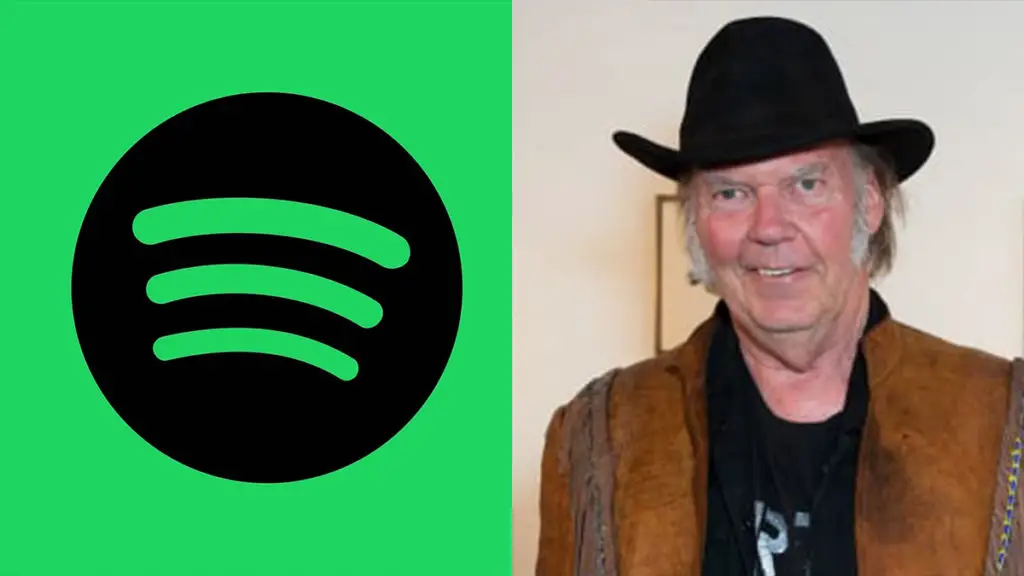 Spotify stock has lost almost 25% of its value so far in 2022. What could be the cause of the decline? Some are speculating the recent controversy with Neil Young could have something to do with it.
Young announced that he had asked his management and record label to remove his music from Spotify in protest of the streaming service's decision to host Joe Rogan's podcast. Rogan, whose podcast is distributed exclusively through Spotify, has been criticized by doctors and scientists for spreading misinformation regarding the coronavirus and vaccines.
Young said the music and podcast platform is "spreading fake information about vaccines — potentially causing death to those who believe this disinformation spread by them." "I want you to let Spotify know immediately TODAY that I want all my music off their platform," he wrote in a now-deleted post on his web site. "They can have Rogan or Young. Not both."
Variety reported that Spotify lost about $2.1 billion in market share over the past few days (The San Francisco Chronicle puts it closer to $4 billion) while their stocks fell 6% between January 26 and 28. Singer-songwriter Joni Mitchell, whose songs have tens (and sometimes hundreds) of millions of plays on Spotify, has also announced she's leaving the platform.