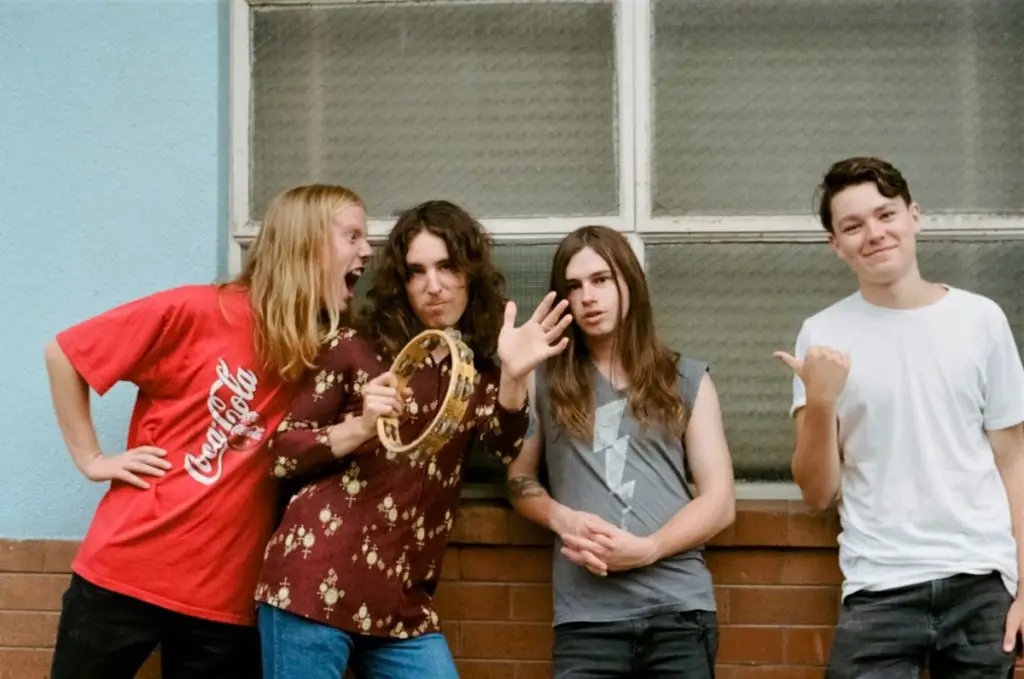 In a land down under, things are heating up for the summer. And what better way to prepare than with a scorching EP from Sydney rockers Starcrazy. Having already built up a buzz around their native area – and strong support from Alice Cooper on his socials as well as his radio show – the four youngsters now have their eyes set further afield. They appeal to "hard working, honest people who just want a fair shake" – which is all of us, really. Their début is "Played for Suckers," a reflection on reality and apt in this day and age, and it's a twenty-minute cavort through the 70s and 80s, smashing together alt-rock and glam rock/metal in an instantly fun and catchy way.
It's clear from the off that Starcrazy mean business – once intro track "Rise" has caught our attention as it evolves from a simple bass-line into a screaming guitar melody, it's only a matter of time before "Taking Down The Brutes" breaks the sound barrier with a full blown Aussie-accented Van Halen flair. Later on down the line we get "Disturb The Peace" disturbing our peace with its Def Leppard-meets-funk vibes,  the infectious "Gimme Back My Stereo" and finale "Not The Only One" is a brilliant measure of how to blend 80s alternative metal with that glam atmosphere.
But it's lead track "Long Way Home" that is the star of the show, with Marcus Fraser's irreverent and slightly sleazy take on nursery rhyme Old MacDonald. It showcases a band who may not take themselves too seriously with lyrics, though the music comes from the heart. Starcrazy draw from a bewildering array of influences – aside from the above-mentioned, we get parts of Bowie, Porno For Pyros, Hanoi Rocks, and Mother Love Bone all in the mix. And yet, within this heady mix is a group who have their own defined take on it all.
"Played For Suckers" is a punchy opener in the Starcrazy discography. Given the band have already been touted by shock rock royalty, it is exciting to think how this is just the beginning for four guys who have a long career ahead. They won't be the underdogs for long.
Starcrazy are:
Marcus Fraser – Vocals
Odin Wolf – Guitars
JB – Bass Guitar
Jack Farmer – Drums
Read our review here.