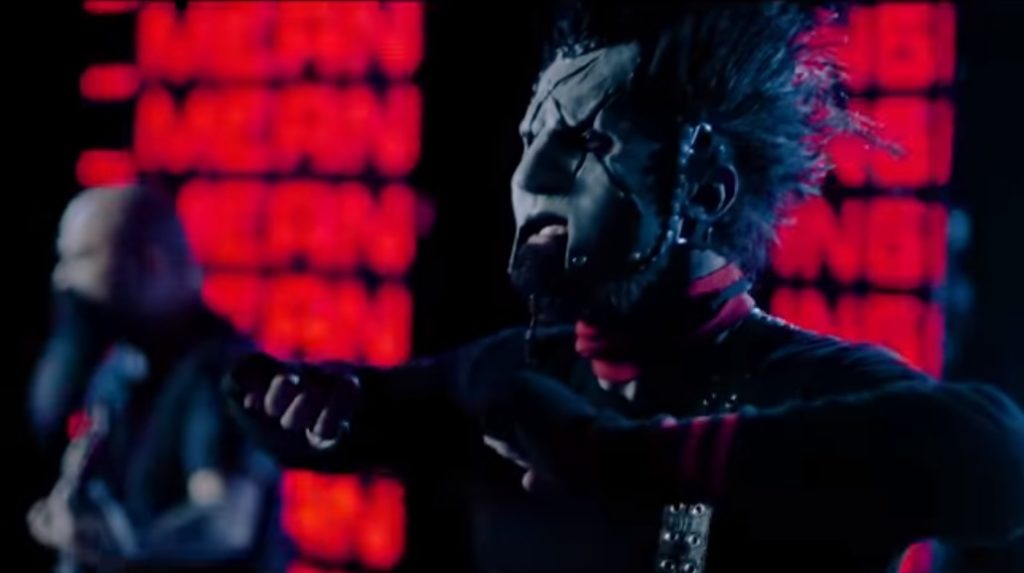 STATIC-X has released a new video featuring the as-yet-undisclosed guitarist/vocalist. The vocalist is rumored to be Edsel Dope from DOPE — who will join the band's surviving members on the "Wisconsin Death Trip" 20th-anniversary tour in June.
DOPE will be supporting on all legs of the tour — including in North America, Europe and Australia — with DEVILDRIVER co-headlining in North America, and WEDNESDAY 13 joining the trek in Australia, and SOIL and WEDNESDAY 13 appearing on all shows in Europe.
STATIC-X comments "Everyone wants to know who will be singing and how we will be pulling off the material live… Well, here it is. Watch this video and you will see and hear exactly what we will be doing on the tour.
"For us, the goal was 100% about recapturing the vibe and the spirit of STATIC-X. We were never interested in using a hologram or using Wayne's [Static] pre-recorded vocals. It has to be real and it has to have a soul and a pulse.
"STATIC-X has always been four guys. Two guitars, bass, drums, and vocals. We didn't want to mess with that formula. This is the most electric version of 'Wisconsin Death Trip' 2.0 that we can imagine, without actually having Wayne here with us.
"We look forward to celebrating the 20th anniversary of 'Wisconsin Death Trip' with you all, as we pay our respects to Wayne each night around the world."
Video can be seen below.