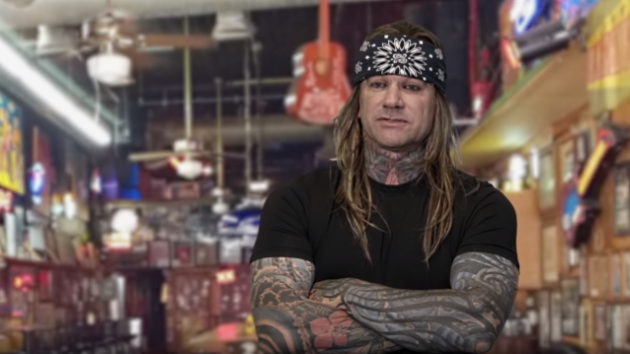 STEEL PANTHER drummer Stix Zadinia has defended FOZZY's Chris Jericho after Sebastian Bach accused him of using pre-recorded vocal tracks during live performances.
Everything started on July 15 after one fan commented on Twitter that Jericho "is starting to look like" the former SKID ROW singer.
Then Bach weighed in: "Every single day for the last two or three years somebody tells me this."
Not long after that, Jericho took to social media to comment: "I've seen the derogatory comments towards me from somebody I considered to be a friend. So with that in mind, I'll be happy to have a SING OFF w Sebastian Bach! No effects, no tuning, no bullsh*t. Bas is a great singer…but I'm better. You've got my number dude. Call me." 
On Wednesday, STRYPER frontman Michael Sweet have come to Jericho's defense, writing: "You know it's funny, @chrisjerichofozzy doesn't have anything to prove as a singer, a wrestler or a person. He's achieved success and made quite the name for himself. He's about as active as anyone I know and is also a great guy with a big heart. He's also my friend. @stryper had him up on stage to perform with us at @hobanaheim and I was honored to have him sing on one of my solo songs a few years back as well.
Now, Zadinia shared the Blabbermouth's story on Twitter regarding Sweet's comments, adding: "I'm with this. Jericho is a F*cking rock star and one of the coolest motherf*ckers in this business."