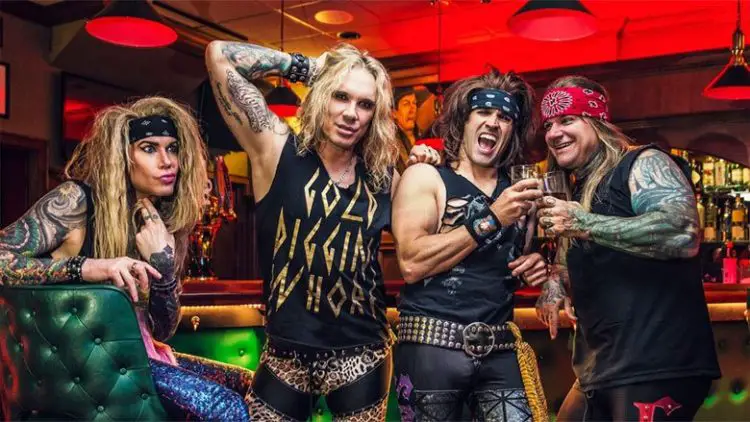 STEEL PANTHER singer Michael Starr and drummer Stix Zadinia were recently interviewed on Little Punk People.
When asked single out the musicians they would bring back from the dead if they could, Stix replied: "Okay, I'm gonna pick a singer, but it's not to replace you [Michael]. You know who I'd bring back from the dead? Ray Gillen. You didn't expect that? He was the singer for BADLANDS [died in 1993 at age 34].
Then Michael said: "I'd bring back Vince Neil," to which Stix replied: "He's not dead."
Michael: "I'd bring back the Vince Neil from back in the day because that guy is dead."
Stix: "You didn't bring back John Bonham, dude."
Michael: "You know what? It would be too intimidating to sing along with him. Like, John Bonham, he is the best musical heavy-metal drummer of all time – there's nobody better than him, no drummer even comes close to this guy."
STEEL PANTHER released their latest studio album, Heavy Metal Rules, on September 27.
Band commented on the album: "Heavy Metal Rules is the ultimate party album. Anthem after anthem and hook after hook, the songs will provide the soundtrack to your new bitchin' heavy metal life," the band puckers. "The first single, 'All I Wanna Do Is F*ck (Myself Tonight),' is the ultimate song about self-love and having a positive personal self-image. It is the kind of song you put on to get yourself in the mood whether you're getting ready to have sex with yourself or 17 girls in a row."