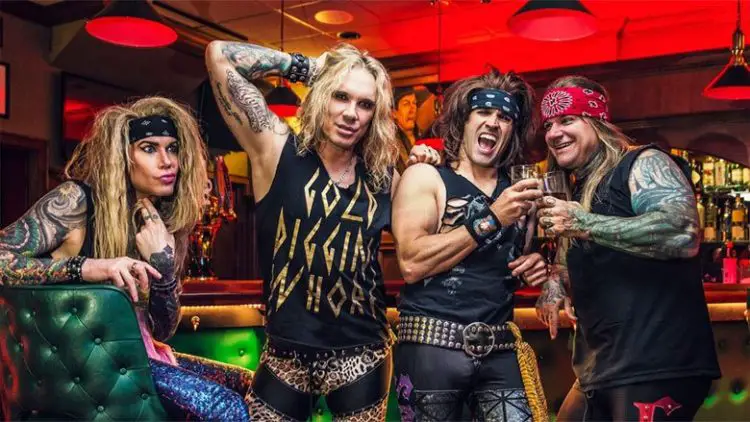 In a new interview with Talking Metal, STEEL PANTHER bassist Lexxi Foxx was asked on how the band felt about sharing the Heavy Montreal festival bill with SLAYER and ANTHRAX.
"They're definitely not as pretty as we are. [Laughs] It was really cool," he responded.
"We're friends with a couple of guys from ANTHRAX and also, you know, we don't have to worry about any of those bands stealing any of our chicks. So that's kind of a cool thing to have in the back of our minds as well."
STEEL PANTHER will release its new album Heavy Metal Rules on September 27.
Band comments on the album: "Heavy Metal Rules is the ultimate party album. Anthem after anthem and hook after hook, the songs will provide the soundtrack to your new bitchin' heavy metal life," the band puckers. "The first single, 'All I Wanna Do Is F*ck (Myself Tonight),' is the ultimate song about self-love and having a positive personal self-image. It is the kind of song you put on to get yourself in the mood whether you're getting ready to have sex with yourself or 17 girls in a row."