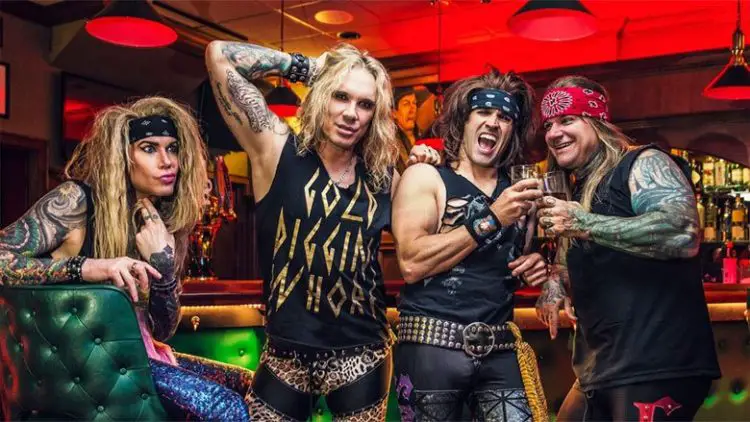 Do you have a favorite STEEL PANTHER song? How cool would it be if you could personalize the lyrics? Even take part in creating a custom version just for you or someone special?
Well, now you can.
For a limited time — until the band can tour again — STEEL PANTHER has a very special offer. Pick any one of the group's songs and tell STEEL PANTHER whom or what you want the rewrite to be about. Take part in a custom rewrite of one of your faves.
For the price of $7,500, you can pick any song from STEEL PANTHER's catalog and they will record a NEW version with lyrics inspired by you, just for you. The band will deliver a full rock song finished to a quality comparable to songs on their albums. The band will do up to two lyric revisions prior to recording the song. Once lyrics have been approved, this product is non-refundable.
Please fill out the questionnaire so that the band can write you custom lyrics. Please provide the band with as much information as you can about what you want STEEL PANTHER to write about. Once you have purchased and submitted your answers, a Zoom meeting with the band will be arranged to talk about what you want in your song and pry as much information out of you as humanly possible.
An example of what your song will sound like is available below.