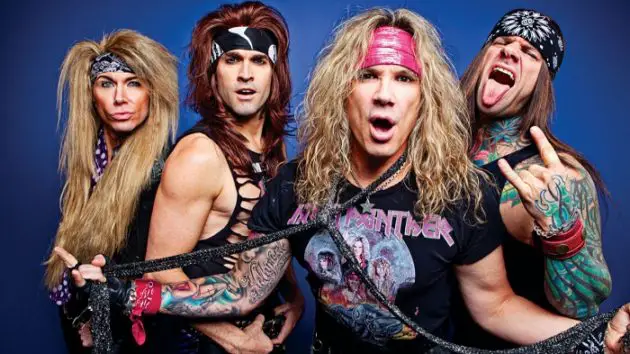 STEEL PANTHER continue to add new milestones to their decades old career. Now, the band announced they are getting in to the gear world with the release of their first-ever distortion pedal for guitarists. From the genius mind of guitar icon Satchel in conjunction with It's Electric, the band has unveiled the "Pussy Melter". The pedal, which is made in the USA, has four knobs and a toggle switch so guitarists of all genders can customize the "Dirty", "Sizzle", "Booty", and "Load" parameters of the tone to their individual liking.
The "Pussy Melter" effects pedal will be a limited run with pre-orders currently underway and the units will begin to ship to consumers on October 1. Each pedal will come with a certificate of authenticity.
An official statement from the band discussing the pedal has been released via the band's socials:
"We respect and love the freedom of speech afforded to all citizens in the U.S. We support the right for all people to express themselves no matter where they are in the world. We welcome all races, genders and sexual orientations at our shows — shows that celebrate everyone's individuality through partying, and of course a love of heavy metal.
"As clearly stated by Satchel when it was originally developed, the sound being created by the 'Pussy Melter' tone pack was intended to bring pleasure to females who heard it. STEEL PANTHER is happy to announce that we are now offering pleasurable eargasms to everyone. The 'Pussy Melter' is now available for pre-order in our official store. This limited-edition pedal will only be available until October 1, at which point orders will begin shipping."