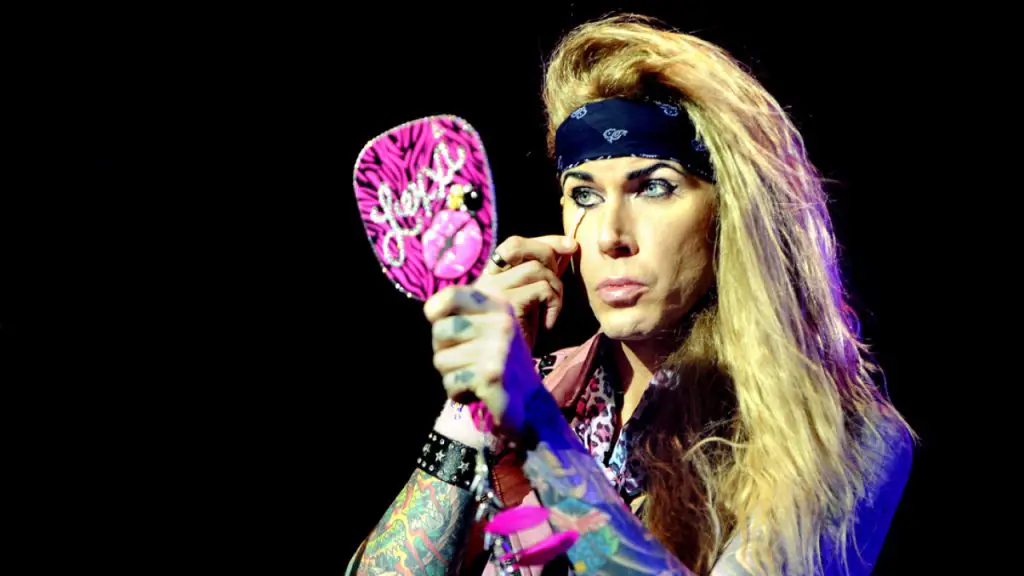 In an interview with Music Radar STEEL PANTHER bassist Lexxi Foxx says that anyone can do his job, explaining that he's only in the band for the looks.
He said: "I only have four strings and I probably only play two of them. I play them well, but it's more about how I look.
"The other guys are way more musical than I am. Anyone can do my job; I'm only in this band for my looks.
"Being as old as I am, it's getting harder and harder to look good. So my recommendation in that scenario is do a lot of cocaine or exercise. You know, so you stay thin and look good."
Also, botox.
"Make sure you get some work done or do everything you can to look younger. Like I said, if you're a bit over-age like us, it can get tough to appear youthful.
"I'm happy to admit I've had the most work done in this band. And to be honest, if I didn't look bitchin', I wouldn't be here talking to you. So how the hell can botox be anything but a good thing?!"