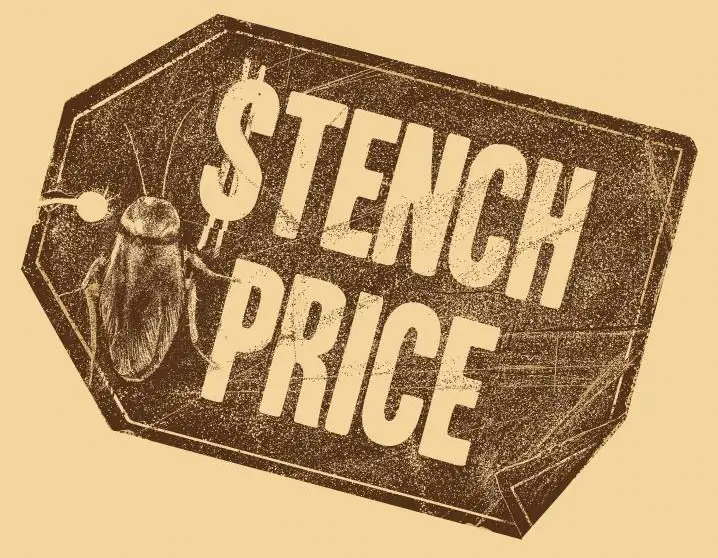 Masterminded by unconventional Siberian metal eccentric Peter G. Shallmin (ESCAPETHECULT, KAMLATH),STENCH PRICE is an exceptionally original musical project that combined Death Metal/Grind with Bossa/Samba and Lounge music touches.
The band now released a promo video from their debut self-titled EP, which can be seen below.
Whilst the music is inventively avant-garde, the line-up is beyond belief:
Siberia – Peter Shallmin – Bass (ESCAPETHECULT, KAMLATH)
Siberia – Max Максим Константинов – Guitars (KAMLATH)
France – Romain Goulon – Drums (AGRESSOR, NECROPHAGIST, DISAVOWED etc.)
The most exciting fact is that every single track features a different guest vocalist – true legends and rising stars, both:
USA – Danny Lilker (NUCLEAR ASSAULT, S.O.D, BRUTAL TRUTH, etc.)
UK – Dave Ingram (BENEDICTION, BOLT THROWER etc.)
USA – Shawn Knight (CHILD BITE)
Sweden – Rogga Johansson (RIBSPREADER, PAGANIZER, DEMIURG etc.)
USA – Max Phelps (EXIST, CYNIC, DEATH DTA TOURS)
Australia – Karina Utomo (HIGH TENSION)
In the final note that crushes everything: all tracks are mixed and mastered by the legendary Mr. Tom Morris at The Morrisound Recording, Tampa, Florida – The Mecca of the original Death Metal sound.