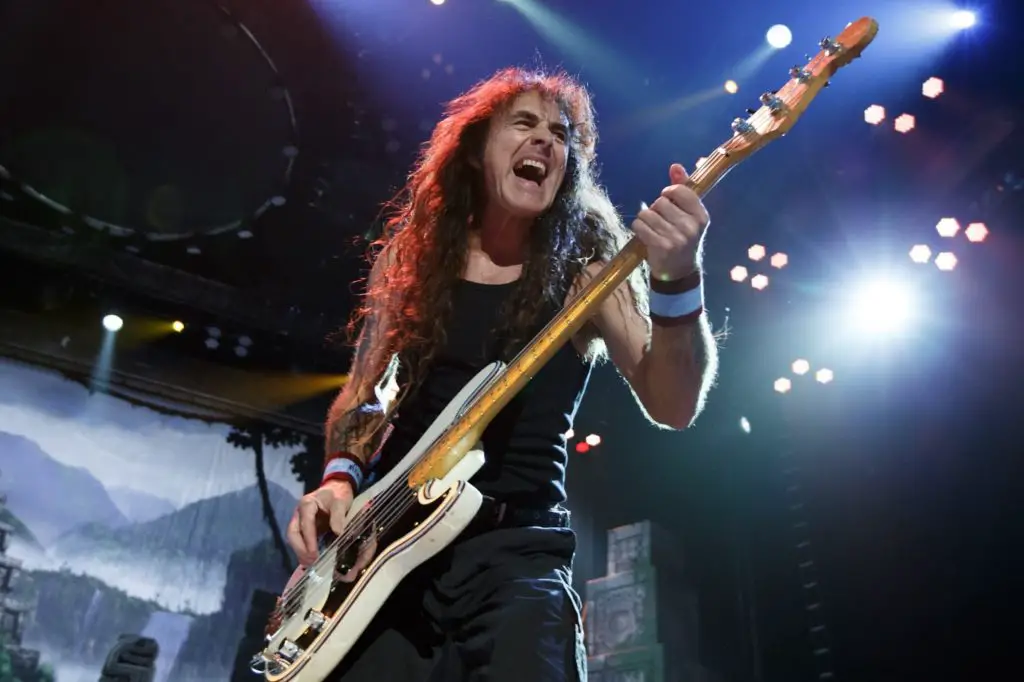 IRON MAIDEN bassist Steve Harris was a guest on a recent Chris Jericho's "Talk Is Jericho" podcast, in which he praised the band's era with former WOLFSBANE vocalist Blaze Bayley.
After Jericho said that 1995's "The X Factor" was one of his two favorite MAIDEN albums, Harris responded: "I really like that album. It's very personal to me. I remember saying at the time that those albums that we did with Blaze, that people would in the future come to appreciate them a lot more later on. And they are — they are starting to do that now. They definitely are appreciating them a lot more now. They were bloody good albums, in my opinion. It was just a point in time where, whatever we were going through at the time, I think it brought out some really good stuff.:
He continued: "I really like that album, and that era as well," he continued. "We were fighting — everyone was kind of fighting at the time, because everyone thought metal was going down and all this. And it was, to a certain degree — but it makes you fight, makes you change and fight harder. I like that. There's an element to it, a fire in it, that's very important. It's an important part of our career. Every career has highs and lows and ups and downs, whether Bruce [Dickinson] is in the band or not, and it is what it is. You just ride the waves, really. At the moment, we're on the crest of a wave, which is fantastic. You take it all day long, but you never know what's around the corner, really."
Bayley joined MAIDEN in 1994 after the departure of Dickinson. In addition to "The X Factor", he also appeared on the group's 1998 album "Virtual XI". Both records sold considerably less than the band's prior releases and were their lowest-charting titles in their home country since 1981's "Killers".