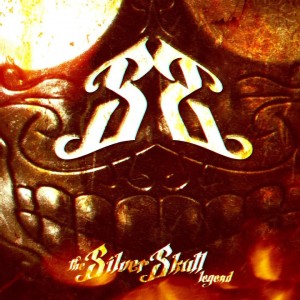 This rock album put out by the talented Steve Saluto has impressed me in ways that a solo rock EP has never done for me before.
This entire 4-track album front to back has some of the sickest melodies that I've recently heard from a rock album of this caliber with its feel good sound to it for its entirety, smooth vocals that anyone can listen to any time of the day, and riffs that just echo in the depths of your mind and sound amazing for the whole album.
And the fact that Saluto did this entire album by himself (meaning one-man band) practically forces me to give him a solid ass two thumbs up simply because of the versatility that is shown in this album.
"The Silver Skull Legend" can be bought on iTunes here and can be streamed via Spotify here.
Track Listing:
Take Me Home (The Return)
Doing You Again
My Wish
Frozen