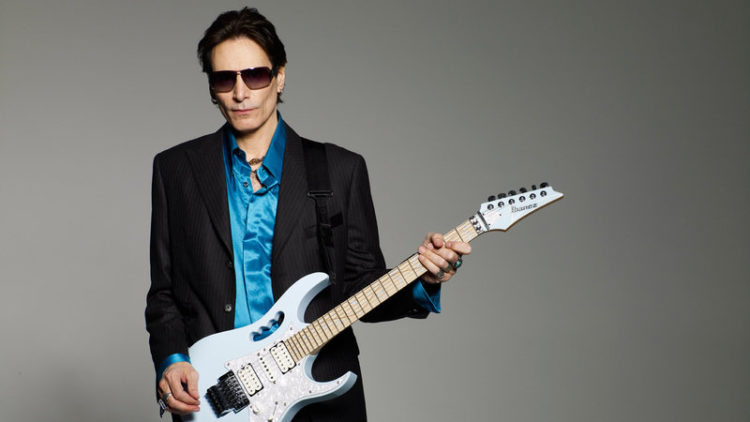 Steve Vai reveales that he likd the idea of Axl Rose recording new music with AC/DC, saying on The Blairing Out Show (as transcribed by Ultimate-Guitar.com): "I think that'd be fantastic! Don't you? I mean, AC/DC can't make any mistakes, they're perfect. [Laughs] And Axl is one of the quintessential frontmen, and he's also an incredible singer.
"I've worked with [producer] Mike Clink, who worked with Axl on 'Appetite for Destruction.' He said Axl would just come in and nail it in first take. There's so much connectedness in the way he sings, I think that'd be fantastic."
Steve's attitude seems to be a stark contrast of DEF LEPPARD guitarist Phil Collen's stance, who recently told 96.9 The Eagle: "No. I'm a huge AC/DC fan, and if the whole band's left or gone… Malcolm dead, obviously. Brian Johnson got kicked out. Cliff Williams retired and Phil Rudd got arrested.
"You've got one person [left], so it's not really AC/DC. Maybe call it A. With Axl Rose, it kind of loses its appeal. It becomes karaoke; it becomes something else, and it's lost its integrity, really.
"I wouldn't do that, personally, if I was Angus. I thought Axl Rose did a great job, by the way. I thought he did amazing when he stood in for Brian Johnson. I thought he was amazing, actually.
"Full power to him – he's done really, really good stuff. But I think as a band, if he was gonna do an album, it may sound good, but it's not really the band anymore."