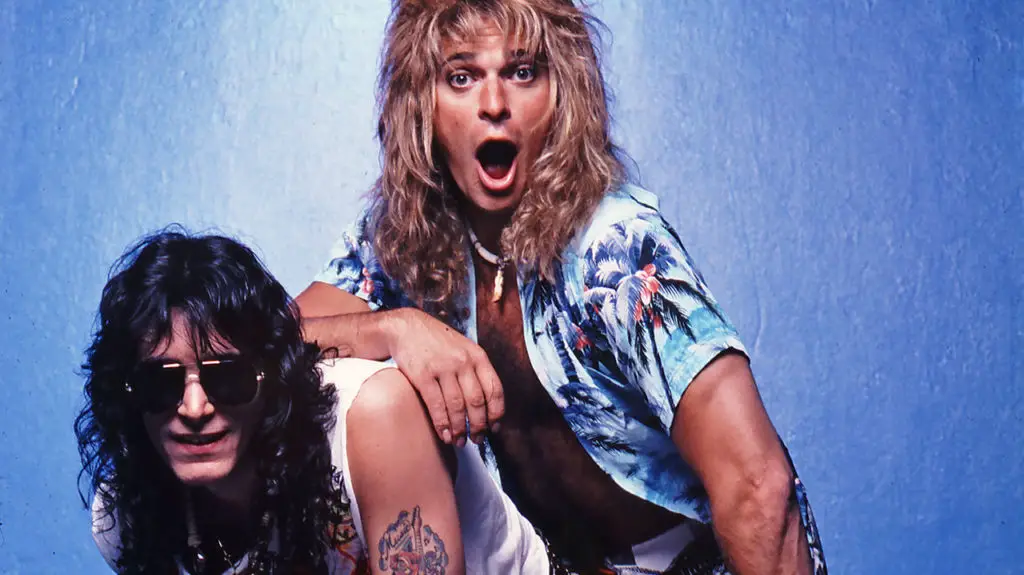 Guitar legend Steve Vai says that the timing just hasn't been "quite right " for a proposed reunion of VAN HALEN singer David Lee Roth's solo band following the cancelation of their November 2015 performance in Hollywood.
Roth's "Eat 'Em And Smile" reunion at the Lucky Strike Live more than three years ago was called off at the last minute by the fire marshal. The show would have marked the first time in three decades that Roth joined Vai, bassist Billy Sheehan, drummer Greg Bissonette (RINGO STARR & HIS ALL-STARR BAND) and keyboardist Brett Tuggle to perform some of the hits from the classic LP.
Asked in a new interview with "Dr. Ward Bond's Life Changing Wellness" about the possibility of a "Eat 'Em And Smile"-era band reunion, Vai said: "Well, you never know. It's something that's come up now and then, and if the starts aligned, sure, it might be very nice.
"When I'm planning my career, or my next project, you have to plan years in advance," he continued. "I'm already booked out to 2021. So, if nothing is written in stone and booked way ahead, it doesn't really happen. And with this kind of thing, when we've spoken about it, the timing just wasn't quite right."
As previously reported, Vai, Sheehan and Bissonette reunited on January 26 for a two-song performance at "Ultimate NAMM Night" in Anaheim, California. They were joined by singer Jeff Scott Soto (SONS OF APOLLO, TALISMAN, YNGWIE MALMSTEEN) to play a cover of the QUEEN classic "Tie Your Mother Down" and the Sheehan-penned TALAS headbanger "Shy Boy" which appeared on the "Eat 'Em And Smile" album.
Professionally filmed multi-camera video footage of the performance can be seen at the web site of "Ultimate Jam Night"'s new broadcast partner RYouLive. The photo above comes courtesy of Joe Schaeffer Photography and Jessica Chase of "Ultimate Jam Night".
"Eat 'Em And Smile" was the first of two Roth albums to feature the duo of Vai and Sheehan on guitar and bass.
Billy said in a 2017 interview with Songfacts that he was "ready to go" if Roth ever decided to do some shows with the "Eat 'Em And Smile" band. "We have a great respect and love for Dave and what he did for us," he continued. "There's no secret undercurrent thing going on that I'm not talking about. The fact of the matter is it's Dave's call. If he chooses to do so, I couldn't be happier."