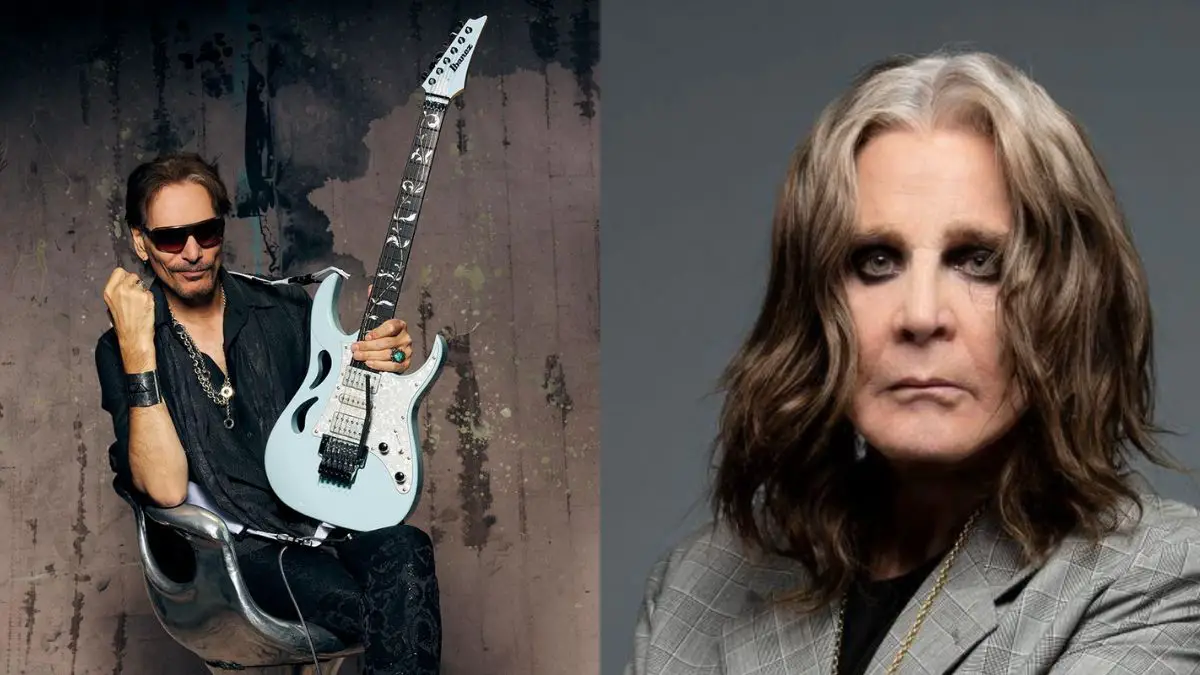 During a conversation with Eonmusic, Steve Vai shared that he has an entire album of music with Ozzy Osbourne that has yet to be released. Vai brought up this information while speaking about his recently released VAI/GASH album.
During the mid-1990s, Ozzy Osbourne and Steve Vai collaborated on a song called "My Little Man" for Ozzy's album Ozzmosis. Despite being together during this time, the details of their relationship have been unclear.
Upon Osbourne's declaration of his departure from the world of live performances earlier this year, Eonmusic's Eamon O'Neill took the opportunity to inquire from Steve what his experience was like while collaborating with him.
"Well, I'm sitting on a whole Ozzy record, and it's like the GASH record — not 'like' the Gash record, but it's a project that I recorded that's sitting on the shelf," Vai revealed. "I don't have any control over it or rights to it, obviously, but we did record some pretty good stuff."
Continuing his discussion, Vai described the sound of the album as being very unique.
"The interesting thing about that stuff we recorded from a guitar perspective is all of my rhythm guitar parts, I use an octave divider [guitar effect], and that the record doesn't sound like anything else," he added.
Asked how close he came to joining Ozzy's band, Vai said: "So Ozzy and I, basically what happened as far as I recognized, Ozzy had recorded about half of his record [Ozzmosis] for the record company, and Sharon [Ozzy's wife and manager] and the label wanted to get him together with some different songwriters to just get some more songs."
"I was one of the ones that they wanted to get together with. It was really just to write some songs for Ozzy's record that he would then take and go use for his record, and whoever he was working with on the record would record it. So I thought, 'Yeah, that'd be great. I'd love to do that.'"
As the collaboration progressed, more than just the initially planned couple of tracks came to fruition in their joint venture.
"Ozzy and I got carried away because we were having a lot of fun, and we ended up recording a lot of stuff," laughed Vai, "and then we started scheming, 'Hey, let's make a new record.' And all that was fine and good, and we got excited about it until the hammer came down, and they basically said, 'What are you doing? No, you've just got to take a song from Vai and finish your record. We're already into it for this much money, and Vai is expense,' so it worked out perfect, really."