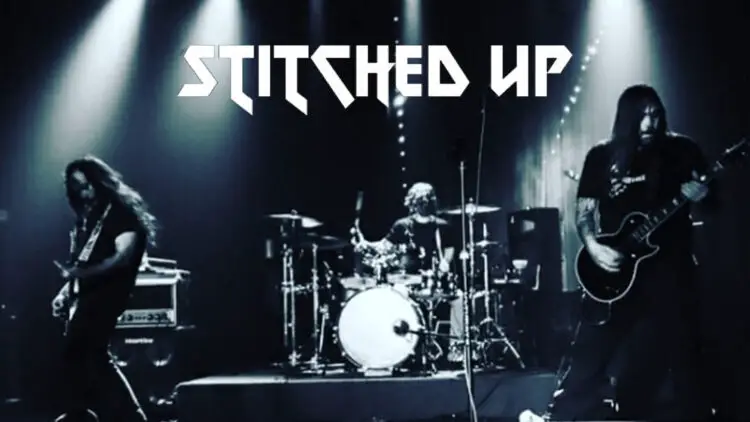 STITCHED UP's sound is heavily influenced by the classic rock/punk scene from the 60's and 70's to the metal/thrash metal movement of the 1980's and the 90's and the current wave of hardcore, metalcore, groove metal of the 2000's. In a genre that is primarily dominated by four-and five-piece groups, STITCHED UP brings a big, raw and dynamically powerful sound as a trio that rivals larger groups. "Jupiter Jazz and the Suicide Cult" explores the darker side of humanity paralleled with inspiration from pop culture. Opening the album with "Brujas…Slowly They Burn," intensely heavy guitars deliver driving rhythms with high impact. Featuring a sample from the 1970 film, Mark Of The Devil, thematically the track tackles misogynistic attitudes. The struggles of drugs and addiction are displayed through "X2Y" and "C4YC", while "NecroMantis" is a track about toxic relationships and humanity's cyclical behaviour across generations. Accompanied by hard-hitting instrumentation and aggressive, full-throttle vocals, STITCHED UP's impressive heaviness produces an explosive effect.
"Jupiter Jazz and the Suicide Cult" ventures unapologetically into the grim realms of our existence to which so many turn a blind eye. STITCHED UP's composition creates an extreme atmosphere that aptly fits the album's concepts. With unceasing energy and a fiery edge, STITCHED UP will leave you wanting more.
Band Members:
Matthew MacMorran: Guitar/Vocals
Chris Roger: Bass/Vocals
Rom Gov: Drums
Read our review here.