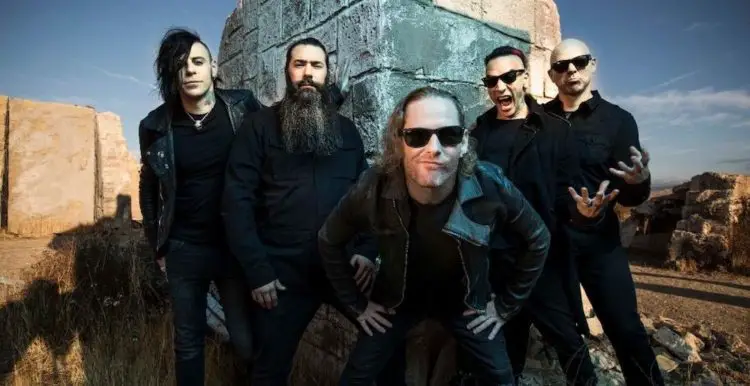 During a recent appearance on "The Green Room With Neil Griffiths" podcast, Corey Taylor discussed about status of STONE SOUR, saying the band has "run its course."
"I feel like STONE SOUR has kind of run its course for now," Corey said. "We all talked as a band and decided to kind of put STONE SOUR on indefinite hiatus. That's the way it is. We've put it on the shelf for now. Everybody's kind of going and doing their own thing."
In June, Corey told SiriusXM's "Trunk Nation With Eddie Trunk": "Yeah, [STONE SOUR is] kind of [on] the backburner right now. We all kind of felt that we did exactly what we wanted to do on [2017's] Hydrograd [album] and we're just giving it a minute. I talked to the guys in the band about the solo thing and what I wanted to do, and they were all totally onboard with it.
"Everybody else has kind of got things going on, so they're all cool. Josh [Rand, guitar] is actually working on a solo thing of his own, which is great. So, yeah, I think STONE SOUR is kind of on hiatus right now, which is fine. If someday we wanna get back together and do some stuff, it'll be bigger than it was. But for right now, we're all kind of focused on kind of doing our own thing. But you never say never in this business."
Taylor will release his debut solo album, CMFT, on October 2 via Roadrunner Records.