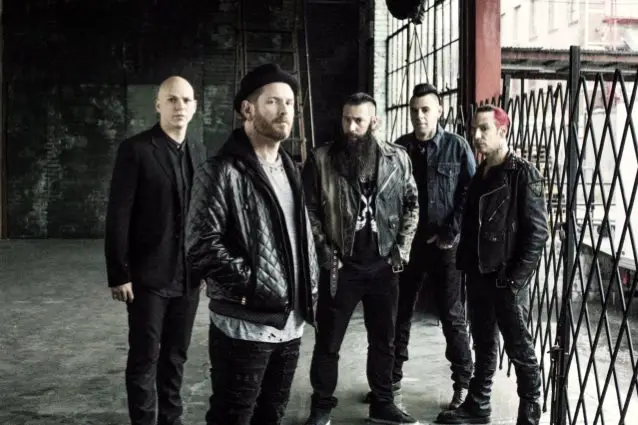 STONE SOUR have released a live studio music video for the song "Mercy" from Sphere Studios, which can be viewed below. The song is taken from the band's upcoming album, "Hydrograd", which will be released on June 30 via Roadrunner.
Speaking previously about the album, Corey Taylor said: "We have six singles on this album. I'm really excited – this album is great because it's got elements of everything. It's got the heavy energy of the 80s, there's punk moments, there's hard rock moments – all the great amalgam of music. There's even jazz and hip-hop moments, it's really, really cool. It's probably the coolest album I've made since the first Slipknot album. I feel very confident making that statement because it's so good."
Check out STONE SOUR's previously released music video "Taipei Person/Allah Tea" here.
"Hydrograd" Track Listing:
01. YSIF
02. Taipei Person/Allah Tea
03. Knievel Has Landed
04. Hydrograd
05. Song #3
06. Fabuless
07. The Witness Trees
08. Rose Red Violent Blue (This Song Is Dumb & So Am I)
09. Thanks God It's Over
10. St. Marie
11. Mercy
12. Whiplash Pants
13. Friday Knights
14. Somebody Stole My Eyes
15. When The Fever Broke