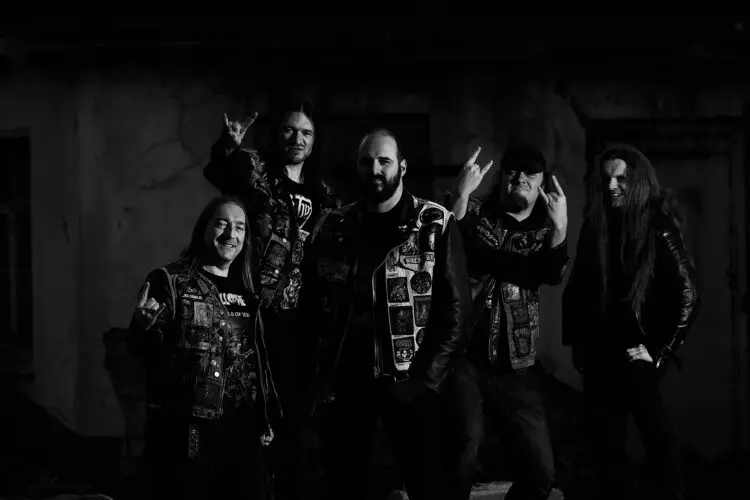 G.U.C. proudly presents "Strangle With Care," the new EP of German Heavy Metallers STORMHUNTER!
STORMHUNTER are a German Heavy Metal band, founded in 1998 by guitar players Stefan Müller and Achim Heinzelmann. After releasing their first demo tape "First Battle" in 2001 and several concerts, Stormhunter appeared on two compilations: "The Reaper Comes" (Heavy Horses Records) and "United We Are" (Métal Intégral). In 2002, after several line up changes, Stefan Müller (last founding member), decided to leave the band while the other members took a new direction after changing the band's name to Subsphere.
In 2007 Stefan Müller reactivated the band and wrote new songs in the classic German Heavy/Power Metal style for the band's debut album "Stormhunter" from 2009. The line up at that time was: Frank Urschler (vocals), Andreas Kiechle (drums), Julia Weiss (guitar), Denno (bass) and Stefan Müller (guitar). The same line up (without Denno who was replaced by session bass player), recorded second album titled "Crime and Punishment," which was released in 2011 by Emanes Metal Records in Europe and Spiritual Beast Records in Japan. In 2011 Burkhard Ulrich joined as the bass player, to later switch positions with guitarist Julia, who shortly after that left the band due to personal reasons. Her place was taken over by Fritz, bass player from German Thrash Metal act Nuclear Warfare, who also supported the band in the past as live musician. The third studio album titled "An Eye For an I" came out in November 2014, including 12 songs kept in best German Metal tradition, with both catchy melodies and choruses, and aggressive (but melodic) vocals.
In 2020 STORMHUNTER released their 4 track EP "Ready For Boarding." For the first time, a STORMHUNTER release features a cover song. Again, the recording was made at Iguana Studios with Christoph Brandes, who also did the mix and mastering. The artwork was created by Timon Kokott. In 2021 "Crime and Punishment" was reissued as a picture LP with the original colored cover that had not been used until then.
Read our review here.