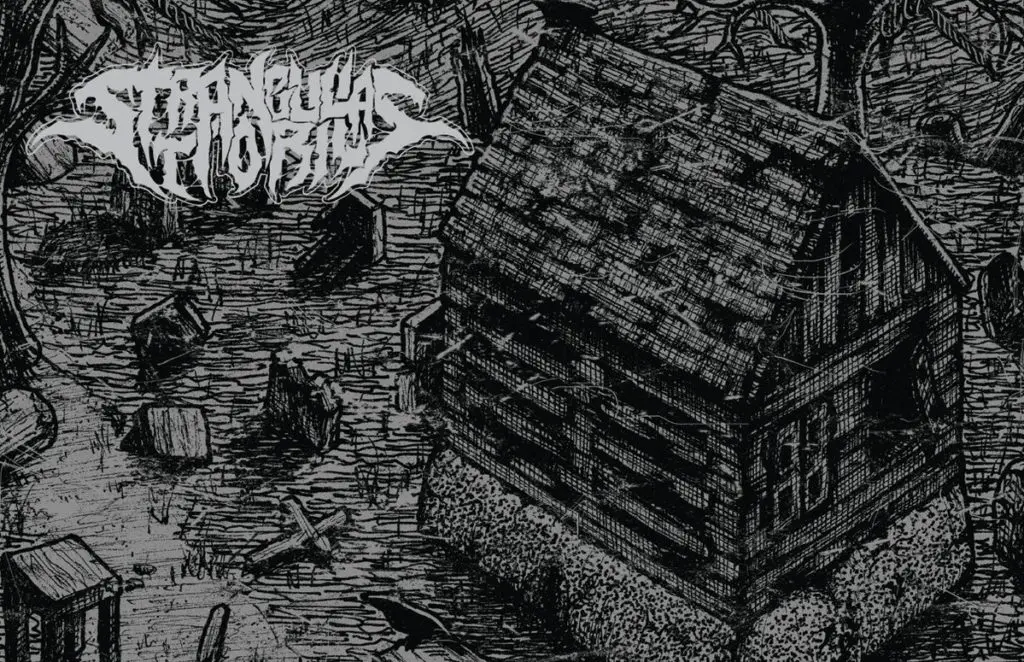 STRANGULIATORIUS make their Horror Pain Gore Death Productions debut with the filthy album Rope, Soap, Tabouret! Born in the stinking primordial land of Lithuania, STRANGULIATORIUS present a raw old school blend of Deathgrinding Doom madness. Rope, Soap, Tabouret is loaded with cut-throat crusty riffs, head smashing blastbeats and face-melting growls of torment.
STRANGULIATORIUS are thirsty for blood, and hungry for flesh… ready to bash your brains in, then deliver your corpse to the surgeons of the morgue, to be gutted and buried in an unmarked grave! A must have release for fans of early Carcass, Coffins, Anatomia, Haemorrhage, Impetigo, Asphyx, Unleashed, Autopsy and Bolt Thrower.
Check out album track "Morgue Surgeons" below.
Rope, Soap, Tabouret track listing:
1. Nine Nursemaids
2. Morgue Surgeons
3. Foretime Saints
4. Executioner's Lament
5. Dream Of An Anthropologist
6. Architect Of Anger
7. The Performance Of A Sociopath
8. Happy Mothers Day
9. Unrepeatable Ritual Of Death